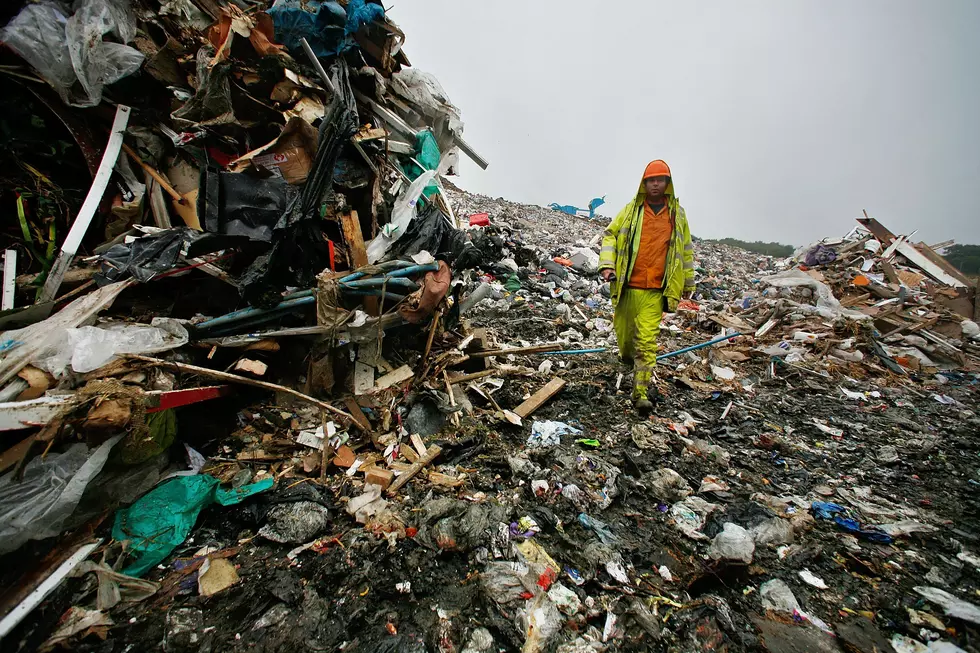 NJ launches largest landfill remediation project ever in Kearny
Peter Macdiarmid, Getty Images
The Department of Environmental Protection is launching a nearly $40 million project to cap and contain pollution from a 94-acre landfill in Kearny that dates back to the 1970s.
Ed Putnam, assistant director for the publicly funded site remediation project, says this is one of the largest landfill projects the state DEP has ever done.
He says the idea behind the nearly two-year project is to isolate the waste and contamination in order to keep the landfill leachate from flowing into the Passaic River.
"We're going to install a cut-off wall that is going to completely encircle the landfill. Once that wall is in place, the landfill is then capped with an impermeable cap that will actually keep rainwater out," says Putnam.
The plan is to pump water going in and out of the landfill and then ship that water off to appropriate treatment plants. Up to 83,000 gallons of leachate each day will be collected and sent to treatments.
In addition to keeping the landfill leachate from flowing into the Passaic River, Putnam says the landfill is not properly closed so it is still producing methane gas from the decomposition of the waste, so the DEP plans to control that too.
Contaminated leachate flows from the landfill into the river through groundwater that migrates under rail lines and wetlands. In 1999, the DEP began work to investigate the nature and the extent of contamination at the landfill.
Several steps were then taken to prepare the site for proper closure, but the project never moved forward. But now, the DEP has earmarked money from its publicly funded cleanup program to proceed with the project. It's part of an overall effort to improve water quality in the Passaic River.
The DEP does not do many of these kind of projects. In fact, no other landfill remediation projects are planned for this year, says Putnam. But if you go back into the 1980s and 1990s, with the federal Superfund program, there were several landfills that required remediation through that program.
One of the unique things about this Kearny landfill site, is that the project is going to be a highway visible site to all commuters in the area.
"Northeast Corridor, NJ Transit, PATH trains all pass by this site, as well as the New Jersey Turnpike," he adds. However, no traffic will be affected by this project.
At the completion of this project, the site will be planted with wildflowers, grasses and other plants for songbirds and wildlife.
For project updates, visit www.nj.gov.
More From New Jersey 101.5 FM