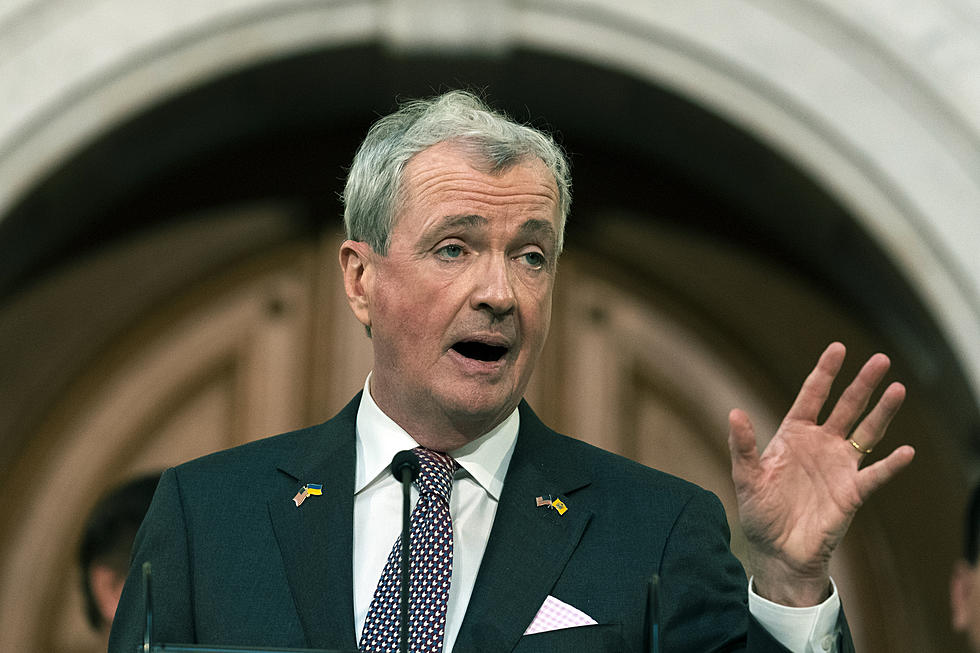 NJ governor signs bill allowing striking workers to collect unemployment
AP
💵 Gov. Phil Murphy signs measure to let striking workers get UI benefits
💵 He says benefits are crucial during tough times
💵 Murphy vows to continue to stand up for workers in New Jersey
---
Gov. Phil Murphy has signed a measure into law that closes certain loopholes and allows striking workers to collect unemployment insurance during labor disputes.
In signing the measure Murphy said "unemployment insurance benefits should be a universal right for individuals who have recently lost their jobs, are unable to find work, or are currently in the middle of a labor dispute."
He noted "these benefits are crucial to allow individuals going through this process the support they need to continue to take care of themselves and their families during difficult times. This Administration will continue to stand up for the rights of workers who are the backbone of our state's economy."
Specifics of the new law
The new law will:
• Permit UI benefits to be distributed to workers during an employer lockout even if a strike did not immediately precede the lockout
• Decrease the timeframe from 30 days to 14 days following a strike that UI benefits are disqualified, while allowing for benefits to be paid immediately regardless of the timeframe if replacement workers are hired on either a permanent or temporary basis
• Clarify that there is no disqualification if an issue in the labor dispute is the failure of the employer to comply with an agreement between the parties
NJ labor commissioner supports the law
New Jersey Labor Commissioner Rob Asaro-Angelo said "workers dedicate a significant portion of their lives to their careers, and they deserve to be protected financially while expressing their legal right to strike over wages, benefits and workplace conditions."
"Workers and their families often struggle financially when they go on strike to protest injustice in the workplace. Going on strike is a very difficult decision, but it is sometimes necessary when workers are pushed to their limits" said Charles Wowkanech, the president of the New Jersey State AFL-CIO.
He stressed "this law will help ease that financial hardship and we applaud Governor Murphy for standing with working people and enacting this legislation."
The new law takes effect immediately and will apply to all UI benefit claims filed on or after January 1, 2022.
David Matthau is a reporter for New Jersey 101.5. You can reach him at david.matthau@townsquaremedia.com
Click here to contact an editor about feedback or a correction for this story.
LOOK: Food and Personal Care Shortages We Could See In 2023
Learn about the 13 potential shortages that could impact stores in 2023, from produce and meat to snacks and beverages.
Weird things NJ taxes - and some they don't
In general, New Jersey assesses a 6.625% Sales Tax on sales of most tangible personal property, specified digital products, and certain services unless specifically exempt under New Jersey law.
However, the way the sales tax is applied in New Jersey sometimes just doesn't make sense.
New Jersey puts out an itemized list for retailers that spells out what is, and what is not, taxed.
Perhaps because this is New Jersey, there are some bizarre and seemingly contradictory listings.
LOOK: Here is the richest town in each state
Just saying the names of these towns immediately conjures up images of grand mansions, luxury cars, and ritzy restaurants. Read on to see which town in your home state took the title of the richest location and which place had the highest median income in the country. Who knows—your hometown might even be on this list.
More From New Jersey 101.5 FM