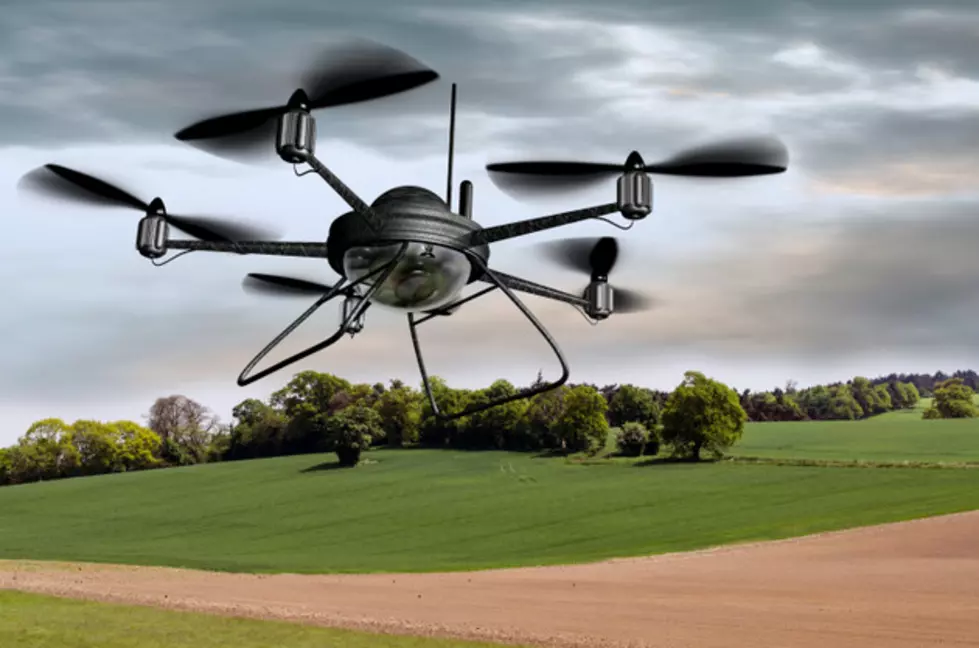 How drones are already being used by NJ law enforcement
ThinkStock
Representatives from different schools gathered at the Statehouse in Trenton for a roundtable forum that ended with a drone launch inside the building.
But it turns out law enforcement officials across the Garden State are already using the flying machines in a variety of different ways.
"Different sheriffs' departments are using drones not only for search and rescue purposes, but also we can use a drone at crime scenes. Some counties are using them at crime scenes to get an overall picture of what's happening," said Sussex County Sheriff Michael Strada, president of the Sheriffs' Association of New Jersey.
He said drones are also used at the scenes of serious crashes — Specifically, fatal motor vehicle accidents where you can get a good shot, get a great picture or a video from up above of the whole scene."
Drones have also been used "in situations where you may have a barricaded suspect somewhere and you can't get too close, or you might not want to get too close right away until you get a good look at the scene," he said.
The sheriff said that in those situations "we can send a drone up as opposed to getting an officer so close to maybe a hostile situation, and the drone can take a look and it's right in real time. It can help you determine what you might or might not be facing in terms of danger."
Drones aren't cheap, but law enforcement officials say they're well worth the cost.
He said in most cases "for about $50,000 you can get a nice drone with night vision and thermal device in it for search and rescue, especially at night. We haven't really heard of situations where someone said they can't afford it because, listen, all you need to do is find one person and it's paid off in our books — and you get a lot of life out of these drones."
Strada pointed out the Ocean county Sheriffs' office used his drone after the terrorist bombing in Seaside Heights.
"They were able to really survey the scene after they had cordoned off the area to see if there were any other devices, so it was just a phenomenal piece of equipment with multi uses," he said.
But what about Big Brother?
Strada stressed drones are not being used by law enforcement officials in New Jersey to spy on anybody.
"We don't just randomly go out there and put a drone in flight just because, I mean, we're responding to specific needs from municipalities," he said.
In some instances, he said, drones could also be used if there's a specific request from the FBI, which was the case after the Seaside Heights explosion eventually linked to Ahmad Kham Rahami.
"We're not going out there and doing any kind of surveillance with these drones. They're just used for specific incident when requested by a law enforcement agency. It's another tool in our tool chest as far as law enforcement goes," he said.
More from New Jersey 101.5:
More From New Jersey 101.5 FM