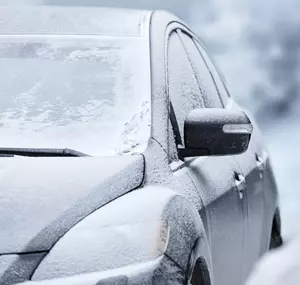 Don't let your car become a death trap this winter
ThinkStock
A proposed New Jersey law would mandate education for new drivers about the dangers of carbon monoxide gas during the winter.
Assemblyman Gary Schaer D-Passaic, said his legislation, which was passed by the Legislature recently, could save lives.
"It simply requires the Motor Vehicle Commission to include informational brochures at all of their inspection stations, both public and private, about carbon monoxide," he said.
The MVC would also be required to include information about carbon monoxide in the driver's manual, and questions about the dangers of carbon monoxide poisoning would be part of the written exam for new drivers.
Information would also be posted on the MVC website.
Schaer explained he crafted the legislation after learning of a terrible accident at the beginning of the year that took the lives of a mother and her two children in their car.
Rosa-Bonilla, of Passaic, and her children perished last January.
"All they were trying to do was stay warm. They had no idea they were committing a death sentence," said Schaer.
"There was a large snow, the snow blocked the tail pipe, and the family was poisoned by carbon monoxide gas," he said.
"A terrible, terrible accident, one that no one could have imagined at the time, and we don't want to imagine one in the future."
He said his measure would ensure that young drivers and new drivers are educated about the issue and "how to avoid these horrible consequences."
Schaer said he is anxiously awaiting the bill to be signed into law, but has no idea whether Gov. Chris Christie intends to do so.
"It doesn't cost anything. It's not designed to help Democrats, it's not designed to help Republicans or independents. It's designed to avoid a tragedy," he said.
Also on New Jersey 101.5:
More From New Jersey 101.5 FM