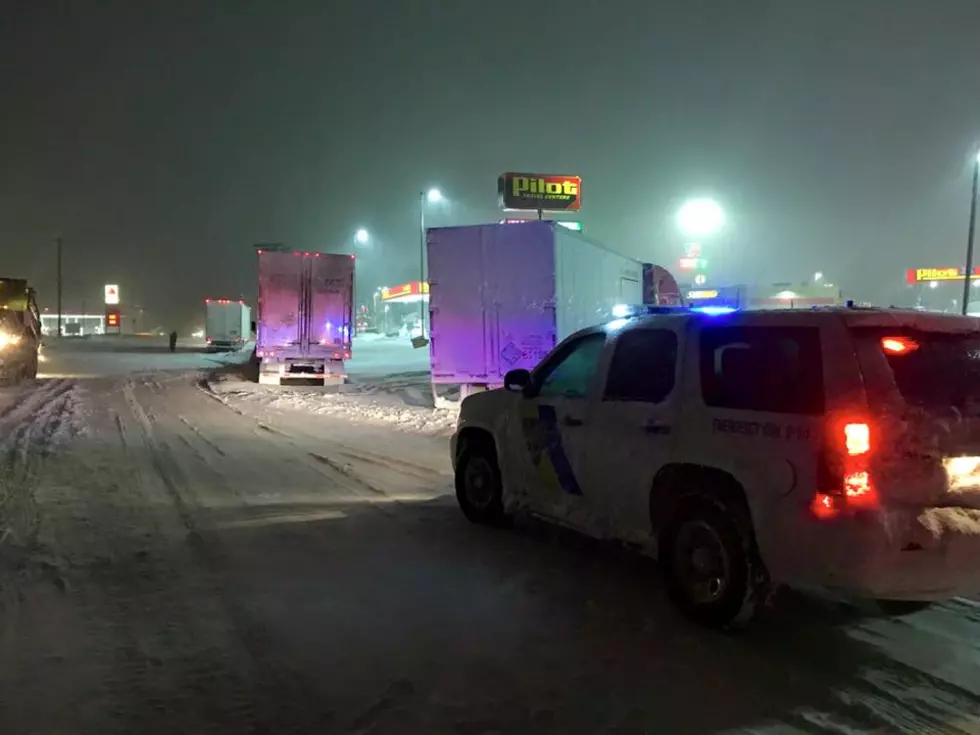 State police finding big rigs abandoned on snowy highways (PHOTOS)
New Jersey State Police said they've been encountering frozen big-rigs abandoned during this weekend's snowstorm (NJSP)
Even the biggest vehicles on the road aren't immune to the dangers of driving in blizzard conditions.
NJ State Police posted on Facebook Saturday, showing images of tractor trailers that were stuck in snow drifts and disabled along the state's major highways as a result of the winter weather.
"So, the troops at Perryville Station are encountering abandoned tractor-trailers along I-78. These ghostly images look like something out of a post-apocalyptic movie," Nj State Police said in a Facebook post.
The pics include the cab of a truck with snow piled up to the door. Other pics show trucks plowed in alongside the highway.
Police say that due to the weather and poor driving conditions, some trucks became stuck on highway off-ramps, causing them to be shut down until crews could help get the rigs moving again.
Police and state officials issued several warnings to motorists to avoid travel on Saturday as the storm continued. According to authorities and AAA Mid-Atlantic, however, several drivers still attempted to brave the snow-covered roadways,
often with disastrous results
.
As the storm begins to wind down, emergency officials are continuing to urge motorists to stay off the roads and let the plows and road crews do their jobs.
Toniann Antonelli is the digital managing editor for news at NJ 101.5. Reach her at toniann.antonelli@townsquaremedia.com, or on Twitter @ToniRadio1015.
More From New Jersey 101.5 FM