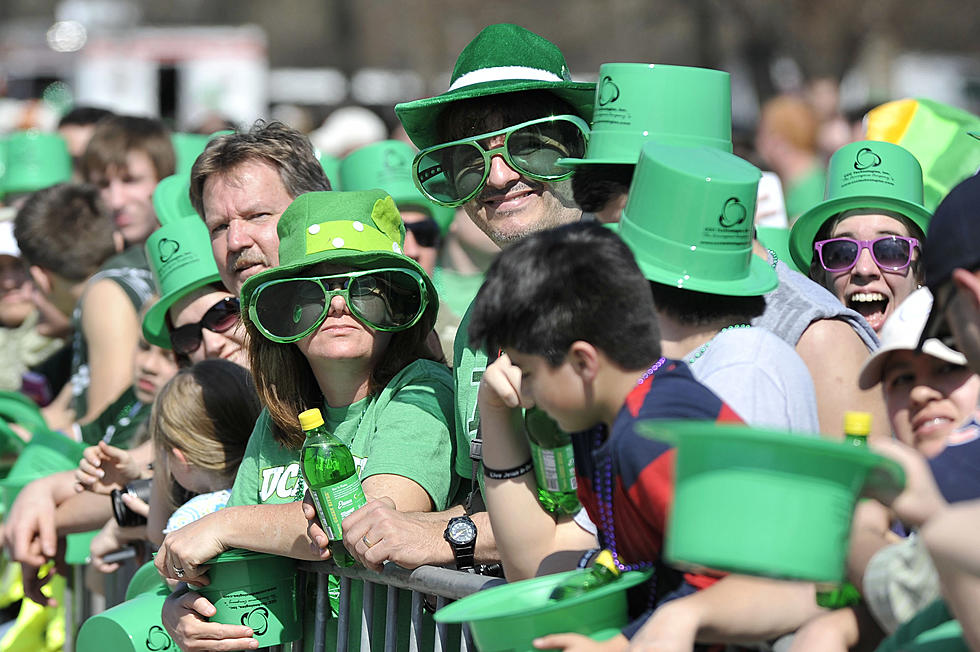 2015 Belmar St. Patrick's Day Parade – what you need to know
Brian Kersey, Getty Images
It's one of the best traditions at the Jersey Shore, and it returns this weekend:
I definitely consider it the unofficial start to Spring, and after the recent cold weather, well, it's given me a glimmer of hope that things will warm up soon!
The 42nd annual parade happens every year on the first Sunday of March, which means, like this year, it occasionally falls on March 1. The parade kicks off at 12:30 p.m., rain, shine, or snow!
The parade route goes the length of Main St., starting at 22nd Ave. in Lake Como and winding down around 6th Ave. in Belmar.
As of now, Meteorologist Dan Zarrow's forecast for Sunday calls for a wintry mix: with temperatures in the low to mid 30's. The weather hasn't deterred the parade, but it's possible that things could change. (Maybe if we wear our shamrock pajamas inside out, we'll get a freak heat wave?)
It's important to keep in mind that Main St. and surrounding roads along the parade route close at around 11 a.m., so if you're driving in, get there early so you can find parking and get a good spot to watch the parade.
An even better bet? Take the train! NJ Transit will provide extra trains into and out of Belmar throughout the day.  The Belmar train station is located behind Belmar Plaza, between 8th and 10 Aves, and Rt. 35 and Main St. It is an easy walk to the street to watch the parade. (Please note: Alcoholic beverages are NOT allowed on the trains...but that said, a lot of people ignore that rule, so if you have young kids, be aware there might be some rowdy types also on board.) For Sunday's NJ transit parade schedule, click HERE.
The family-friendly areas tend to be north of 13th Ave., and south of 19th Ave., as there are lots of bars full of revelers in between those points. I'd like to think that generally people behave themselves around kids, but you know there's always one or two who can't control themselves...
Bundle up, bring a beach chair, and join the fun...and if you can't make it out, watch the live stream by clicking HERE!
More From New Jersey 101.5 FM