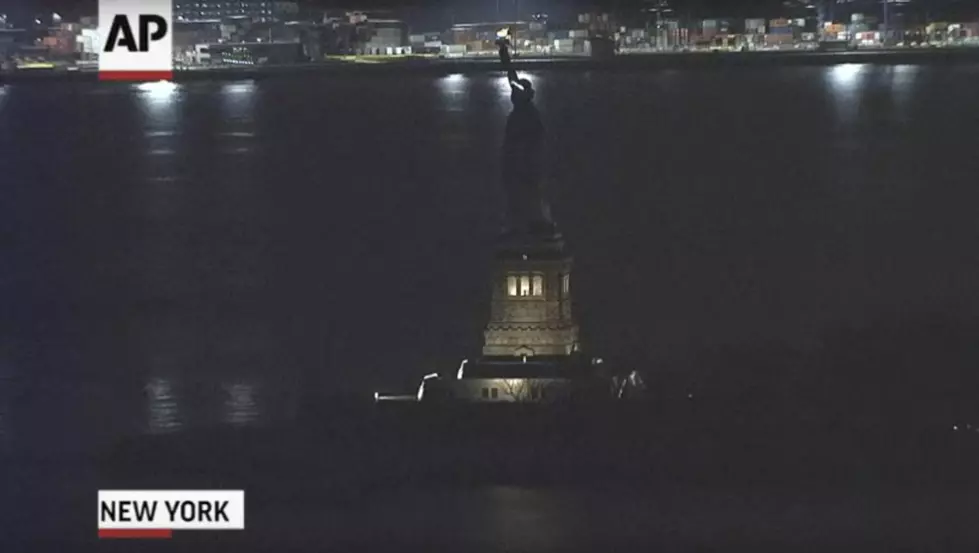 Here's why the Statue of Liberty went dark
(AP Photo)
JERSEY CITY — It was a startling sight on Tuesday night: a darkened Statue of Liberty except for her torch and crown.
While ever-helpful Twitter users offered up explanations ranging from comedic to political, the National Park Service said in a Facebook post it was a "temporary, unplanned outage," likely part of work being done on a new backup emergency generator on Liberty Island.
In a statement issued Wednesday morning, however, the NPS said the outage was caused by a lighting system controller that was not properly reset after it was switched off to change out faulty lighting equipment.
"While this was an unplanned outage, there will be some planned outages related to the installation of a new emergency backup generator for Liberty Island. We anticipate those outages will take place over the next few weeks," spokesman Jerry Willis said in a statement
The generator project involves placing the generator above projected flood levels, which is the park service's last Superstorm Sandy recovery project.
The lights came on just before midnight.
More from New Jersey 101.5:
More From New Jersey 101.5 FM