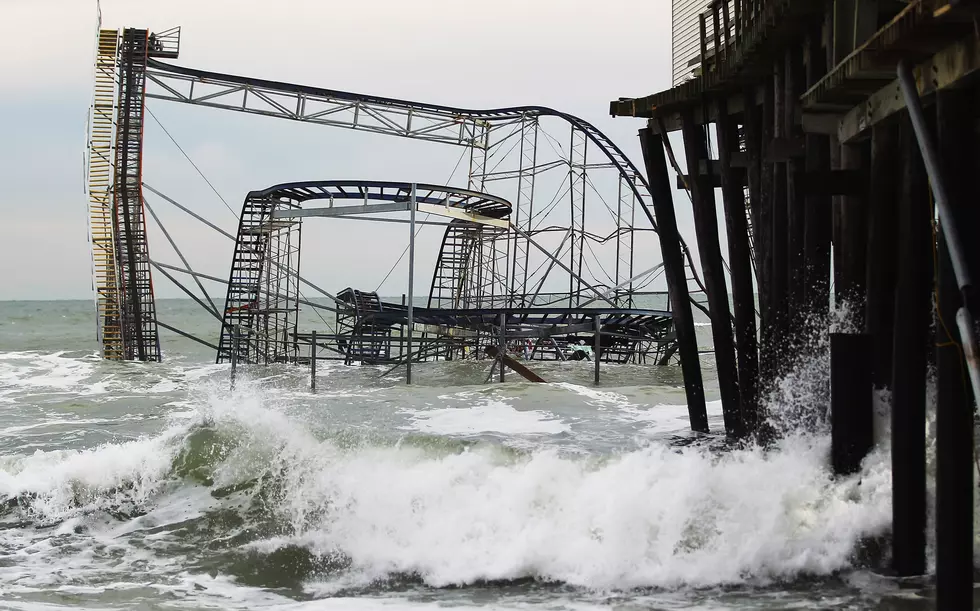 Towns Across New Jersey Add Up Sandy's Costs [AUDIO]
Mario Tama, Getty Images
Towns all across the Garden State affected by Hurricane Sandy continue to calculate the costs for their cleanup and recovery operation.
While it could take several months before all the tallies are finalized, the price tags are expected to be astronomical.
Town officials are looking at the possibility of borrowing money and hope to be reimbursed by the Federal Emergency Management Agency.
In Toms River Township, which suffered severe damage both inland and on the barrier islands, the council approved a $35-million-dollar appropriation to help cover the costs before, during and after the super storm. It will go towards police patrols, public works overtime and to replace damaged equipment. The figure is very high to many critics but according to Township Administrator Paul Shives, it is a worst case scenario total.
Shives says, "it took a lot of work to figure out the estimate. This is a rough and high number. We don't expect to have to borrow the full amount. We don't anticipate going over that number either. No municipality in New Jersey or anywhere in the U.S. could have had this extra money laying around in case of a disaster of Sandy's magnitude. Most other towns are now looking at their options too."
The expenses just keep piling up from the storm and they don't have all the numbers yet. There is a silver lining though. According to Shives, the town has entered into two contract agreements with Ocean County to share their debris removal service. This is saving the town millions, since for one week, it is about a million dollars to do the work alone. Ocean County has told other municipalities in the area they can "piggy back" on as well.
The full cleanup and recovery from Sandy could take several years. FEMA is ready to handle the large number of assistance requests that will be coming up.
Toms River officials have also hired an outside firm to help get the FEMA claim forms filled out correctly. They are the same group that aided when Hurricane Katrina hit.
In Brick Township, they have put aside $18-million-dollars. In Stafford, they have made $24-million available.
More From New Jersey 101.5 FM