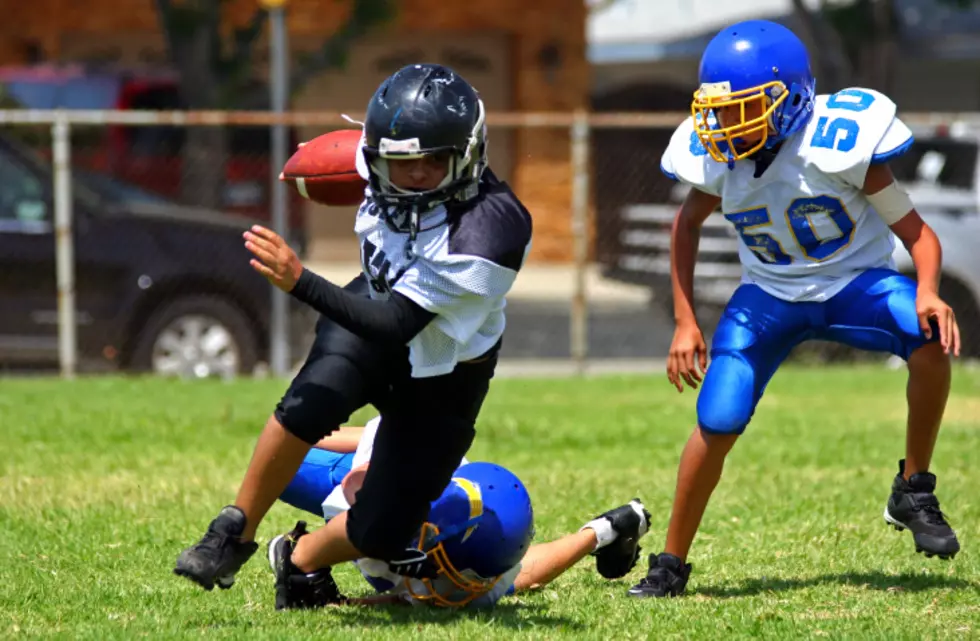 Too much pressure on young athletes?
Iris Nieves, ThinkStock
A number of parents think their child is competitive enough to continue playing sports in college or even on a professional level, when in reality a very low percentage of athletes are actually good enough to make it beyond high school.
Aspiring athletes are being placed in youth sports camps as young as age five, and there are tryouts being offered for Olympic development teams.
She said hiring personal trainers or specialized coaches is great, if parents aren't doing it with the expectation that their child will play in college or in a professional league.
"I find that many parents do feel that but are afraid to verbally say it publicly -- but it's a secret in the back of their head, that if I do all these things for my children, they will definitely make it to the pros," Kalieta said. "Sometimes it's a setup for failure for the kids, because it causes a lot of pressure because the whole family is engaged in making this dream happen for a child."
There are also instances when parents want the dream more than their children, and Kalieta said that is always a problem.
"When the parent wants it more than the child, it's a detriment to the child's development," she said, adding that children will feel they're not good enough or that they're letting their family down, and those emotions can lead to a child not wanting to play the sport at all.
Kalieta said she advises young athletes to speak up and tell the adults in their life what they want.
"There's a difference between 'I don't want to go to practice today and I'm tired' and 'I don't like the sport anymore,'" she said.
Once a child gets to the point of quitting, it may be time for the parent to take a step back and consider what they're doing and how much they're investing as a family into this child's sport.
"Again, the parent and the family can't want it more than the child," Kalieta said.
More From New Jersey 101.5 FM