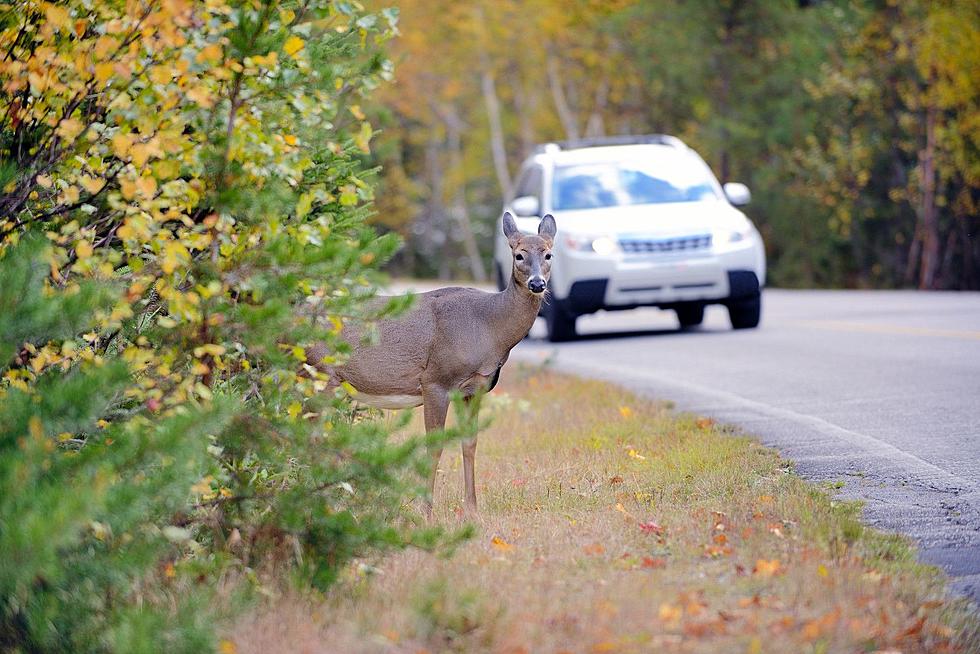 State where you're most likely to hit an animal? It's NOT NJ
Pascal-L-Marius
We see roadkill in New Jersey. We see a LOT of roadkill in New Jersey. Raccoons, possums, things unidentifiable. Then we have the deer.
There are over 15,000 deer-vehicle crashes in New Jersey every year. We'll see the carnage left at the roadside for days if not weeks. (Are the turkey vultures that are supposed to take care of this stuff being hit too?) Then there's the mysterious roadkill with the orange markings. Most of us think 'if the workers were already there, why didn't they just clear it right then?'
I was pulling out of a business on Olden Avenue in Trenton yesterday and I saw traffic was ground to a halt in both lanes. It took me a second because my eyes were focused on cars and people. Then I saw it. A small goose crossing Olden. Taking its sweet goose time of course. Everyone politely waited including me.
No one wants to hit an animal. Even if it doesn't harm your car which it certainly can, no one wants to know they were the cause of death of some innocent creature. I hit a cat once many years ago in Hamilton Township. It literally ran right out from between two parked cars and right under my tire. There was nothing I could have done. I got out, saw it was dead and that it had a collar on it. But no tag was on the collar. This was also before the time of identifying chips under the skin.
I remember going door to door trying to find an owner. The few who answered their doors that time of afternoon said they never saw the cat in the neighborhood before. It broke my heart to think the owner might live on this street and find the poor thing, but there was really nothing left to be done. I just hoped there wasn't a child involved. My first pet, a cat I named Goldy, was hit and killed by a car when I was about 7.
So all that being said, where does Jersey rank for your likelihood of hitting an animal with your car? You might be surprised. We're not only not number one, we're not even in the top ten. Your odds of hitting an animal in New Jersey aren't nearly as high as you think, despite those three deer three autumns in a row you may have taken out.
See where New Jersey ranks. Take a look through the rankings starting with the least likely and all the way to the number 1 most likely state to hit an animal while driving. Wyoming, right? It's got to be Wyoming?
Nope. Read on.
LOOK: Here are the states where you are most likely to hit an animal
Hitting an animal while driving is a frightening experience, and this list ranks all 50 states in order of the likelihood of such incidents happening, in addition to providing tips on how to avoid them.
Opinions expressed in the post above are those of New Jersey 101.5 talk show host Jeff Deminski only.
You can now listen to Deminski & Doyle — On Demand! Hear New Jersey's favorite afternoon radio show any day of the week. Download the Deminski & Doyle show wherever you get podcasts, on our free app, or listen right now.
Click here to contact an editor about feedback or a correction for this story.
LOOK: Most dangerous states to drive in
New Jersey's license plate designs through the years
More From New Jersey 101.5 FM