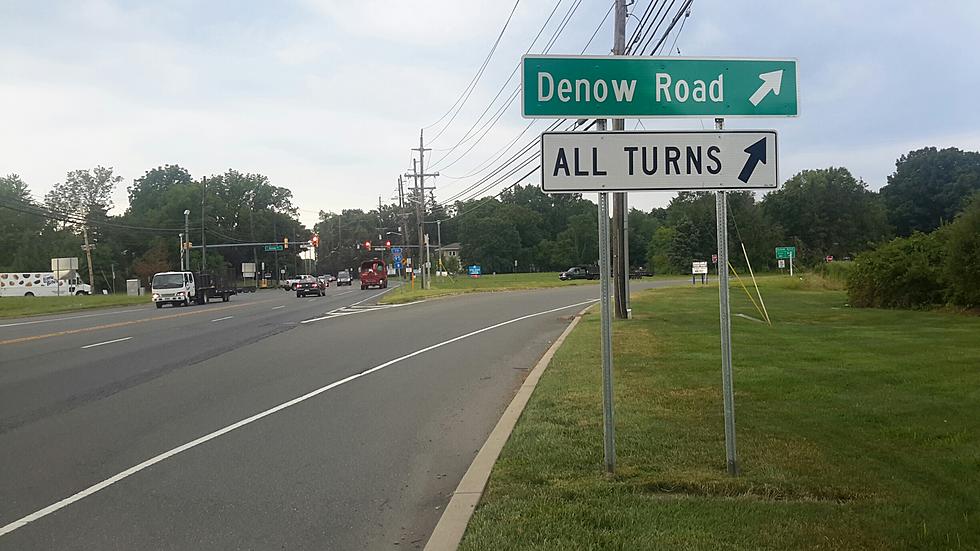 Should New Jersey prohibit new jughandles?
Dan Alexander, Townsquare Media NJ
Traffic circles are the bane of many commuters' existence in New Jersey, but we don't hear much complaining about jughandles. At least we didn't until very recently.
There is a push to not only ban the construction of any new jughandles in the Garden State, but to prohibit even the planning or designing of them.
"I want a law that says to the State Department of Transportation and the municipalities and counties that in the future the use of a jughandle is not going to be permitted," State Sen. Jim Holzapfel (R-Brick) said.
Legislation (S-493 sponsored by Holzapfel would bar additional jughandles. It would apply to roads or highways under the jurisdiction of the state, counties, municipalities, the New Jersey Turnpike Authority and the South Jersey Transportation Authority. An identical version (A-2330) is sponsored in the Assembly by Holzapfel's district mates Dave Wolfe (R-Brick) and Greg McGuckin (R-Brick).
"Jughandles improve traffic flow and they cost less than a left hand turn signal because you don't have to buy up as much land. To me it's just wasted money that could be used to make more roads, better roads, repair the roads," Holzapfel explained.
DOT communications director Steve Schapiro said the department does not comment on pending legislation, but he did say the costs of signals at an intersection with a left-hand turn signal would be comparable to the costs of an intersection with a jughandle.
"Jughandles offer an alternative way of accomplishing a left turn across opposing lanes of traffic in lieu of a direct left turn. The main idea behind the jughandle design is too eliminate traffic backing up in the left lane, or in a dedicated left-turn only lane. This helps alleviate traffic congestion and accidents caused by the stacking up of these vehicles on the highways," said Schapiro in an email.
Some advantages of jughandles according to Schapiro include:
Reducing the number of vehicle conflict points (areas of potential collisions) when left turns are removed from an intersection;
Slower turning movements are kept to the right lane rather than mixed into the right lane for right turns and the left lane for left turns, which allows faster moving through traffic to be less impeded in the left lane;
Pedestrians benefit from a jughandle designed intersection because on undivided roadways, introducing left turn lanes create additional crossing width and longer crossing times for a pedestrian. This increases the exposure to vehicles and causes more delays for the highway movement. In addition, the highway left turn movement is another possible conflict to the pedestrian crossing the side street;
Some highways do not have enough width to have a separate left turn lane or the area for a left turn lane may not provide enough room for vehicles to safely wait to make a turn without impeding through traffic; and
When jughandles are used, the amount of green signal time can be increased for all travelers because time is not required for exclusive left turn only movements.
"In cases where jughandles are removed, it is usually because they can no longer handle the volume of traffic and are replaced with an overpass, grade separated interchanges, or the jughandles are closed and the signal eliminated and the turning moves are made at an interchange up the road," Schapiro said.
Tell us in the comments below or on Twitter at @NJ101.5 where your favorite (or least favorite) jughandles are in New Jersey.
More From New Jersey 101.5 FM