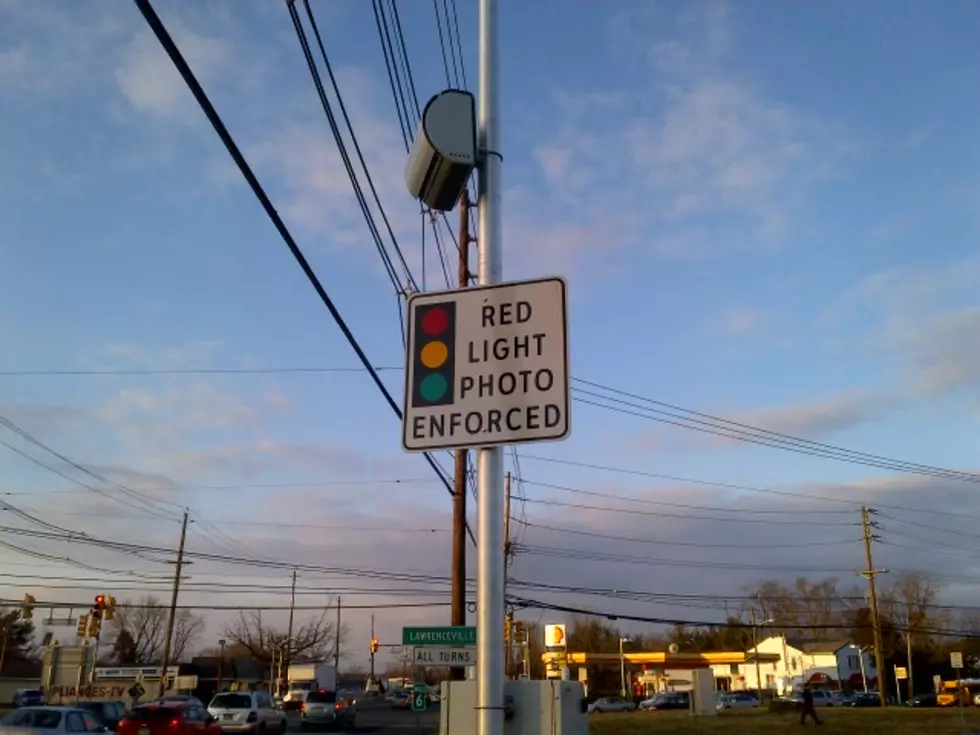 Red Light Cameras Stop Rolling in Brick
Red light camera at Route 1 and Bakers Basin in Lawrence (Dan Alexander, Townsquare Media NJ)
"Yesterday was the last day that the red light cameras were activated, and as of this morning, they're no longer in service," said Mayor John Ducey, who has become the first in the state to make such a move. "I'm just very happy that the cameras are gone and people can drive with less stress through the town."
At a Feb 6. press conference, Ducey indicated a review of the camera program found no solid evidence of increased motorist safety.
The equipment is to be removed from the three intersections in a week, unless vendor American Traffic Solutions asks for an extension due to recent weather issues.
Any ticket issued by the cameras prior to Feb. 18 will still have to be paid or battled in court.
Since making the red light camera announcement, Ducey has received dozens of emails from out-of-towners who say they will be coming back to Brick to use its shops and restaurants.
"I'm happy that our businesses will be thriving now that the cameras are out of our towns," said Ducey.