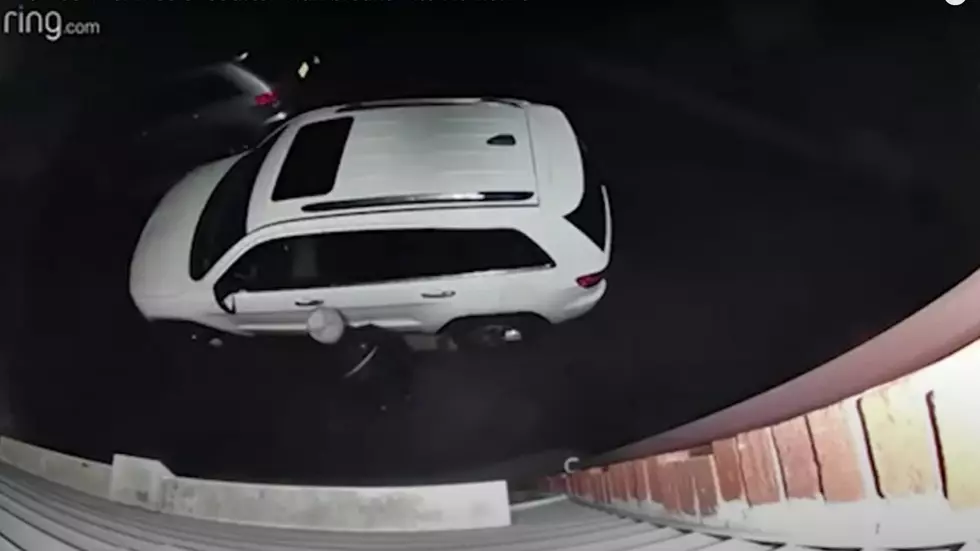 NJ homeowner shoots at intruder trying to steal his keys (Opinion)
(Eyewitness News ANC7NY YouTube video screen garb)
A Roseland, New Jersey homeowner fired his home defense weapon at an intruder who was reportedly in the laundry room of his home looking for the key fob for the BMW parked outside.
The homeowner shot at the perpetrator and the guy fled the home and the scene. At this point, the mayor stands with the homeowner and the guy is not being charged.
It sparks an interesting conversation among policymakers, gun owners, and public safety experts.
At what point is a homeowner justified in firing a weapon that could take a life?
In New Jersey, defense attorneys talk about law in the context of the "Duty to Retreat," meaning people have to use all means possible to get out of a situation instead of confronting and stopping the potential threat.
Even in your own home, the homeowner/dweller has to show that there was a direct threat to their safety and life or the safety and life of a family member or fellow resident in order to justify deadly force.
It seems to me with the reckless policies of the current Democratic administration and majority in Trenton, criminals have the edge in the Garden State and law-abiding citizens have the burden of proving they were justified in protecting themselves, their families, and their property.
Thousands of criminals were released before their sentences were complete, legal federal detainer orders against aliens accused of heinous crimes were ignored by order of the administration, and perhaps worst of all, the misguided "bail reform" that has essentially led to a revolving door of criminals being let back on the streets.
In Texas, they deal with crime a little differently that in New Jersey.
Check out this video of a restaurant patron, the good guy with a gun, putting down the threat from an armed robber. Reports say that the gun was plastic, but no word on whether it was a toy or a product of a 3D printer.
Either way, the man came into the restaurant waving a gun and taking money from patrons.
In my opinion, swift Texas justice was well deserved. As I've said publicly for years, there's a balance between Texas-style justice and New Jersey.
No reason why we can't agrees on certain orientations and training before you head home with the new protective layer. That said, I'd like to see gun safety classes and firearms training conducted in high school for every student turning 18.
It's time to take the fear out of what many call "the great equalizer" and support responsible gun ownership and self-protection.
Let's stand our ground in New Jersey and put the burden back on the criminals instead of the families who have a right to live in a safe environment from the people who have a total disregard for you, your family, your pets, and your property.
The post above reflects the thoughts and observations of New Jersey 101.5 talk show host Bill Spadea. Any opinions expressed are Bill's own. Bill Spadea is on the air weekdays from 6 to 10 a.m., talkin' Jersey, taking your calls at 1-800-283-1015.
Click here to contact an editor about feedback or a correction for this story.
LOOK: What are the odds that these 50 totally random events will happen to you?
Stacker
took the guesswork out of 50 random events to determine just how likely they are to actually happen. They sourced their information from government statistics, scientific articles, and other primary documents. Keep reading to find out why expectant parents shouldn't count on due dates -- and why you should be more worried about dying on your birthday than living to 100 years old.
New Jersey's smallest towns by population
New Jersey's least populated municipalities, according to the 2020 Census. This list excludes Pine Valley, which would have been the third-smallest with 21 residents but voted to merge into Pine Hill at the start of 2022.
More From New Jersey 101.5 FM