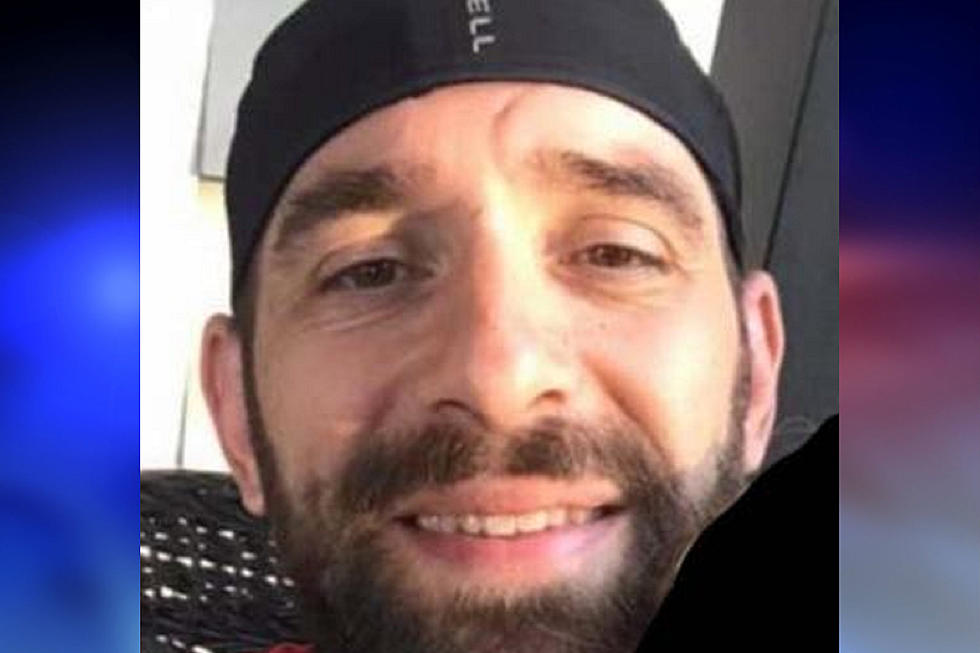 Man who shot NJ cop, stole police SUV sentenced to 25 years
Arthur Disanto (FBI)
🚨 A man who shot at two cops and hit one has been sentenced to state prison
🚨 He stole a police vehicle and then got into a shootout with officers
🚨 The man had been wanted in PA for shooting a woman over money, authorities say
---
A Philadelphia man who stole a police vehicle, leading to a chase and a shootout with New Jersey police officers has been sentenced to 25 years in state prison.
Arthur Disanto Jr., 42, pleaded guilty to two counts of first-degree attempted murder for the chaos throughout Delaware County, Pennsylvania and Gloucester County on August 23, 2021. Each count earned him a 12.5-year sentence for a total of a quarter of a century in state prison, plus 10 years of parole supervision after his release.
According to Camden County Prosecutor Grace MacAulay, Disanto shot at two police officers and hit one of them. Disanto was also hit by gunfire three times and critically injured in the shooting.
At the time of his arrest, Disanto had been wanted for attempted homicide in a separate situation, the Delaware County Sheriff's Office announced in July 2021. He was accused of shooting a woman in Media, Pennsylvania on July 3, 2021 over money.
Weeks later, on the day of the chase, Disanto was spotted by a plainclothes police officer in the nearby borough of Folcroft. The cop, who was driving an unmarked police vehicle, attempted to stop the 6-foot-five man who at the time weighed 265 pounds, according to officials.
During the stop, Disanto reached for a gun and the officer went to take cover. The wanted man took advantage and got into the police SUV and drove away as the officer fired at the vehicle's rear windshield.
Authorities tracked the SUV to Deptford and found it abandoned. Disanto had taken SWAT gear including a bulletproof vest from the vehicle before fleeing on foot.
Soon after, a drone located Disanto and he fled again until a shootout with officers in front of a Washington Township home around midnight.
A Monroe cop was shot but the wound was not life-threatening. The officer was later released from the hospital.
Rick Rickman is a reporter for New Jersey 101.5. You can reach him at richard.rickman@townsquaremedia.com
Click here to contact an editor about feedback or a correction for this story.
Up or down? Average property tax changes in NJ in 2022
Below are the average property tax bills for every municipality in New Jersey last year.
The towns are listed from the biggest cut in the average bill to the highest increase. On the county maps, the deeper red color means a higher increase above 2% whereas the darker green signifies a smaller increase or a reduction.
Each listing also shows how the average tax bill is split among the county, school and municipal governments.
LOOK: Food and Personal Care Shortages We Could See In 2023
Learn about the 13 potential shortages that could impact stores in 2023, from produce and meat to snacks and beverages.
Most affordable places to live in New Jersey
SmartAsset released a study analyzing the
most affordable places to live in New Jersey
. The eighth annual study weighed several factors, including taxes, homeowners' insurance, and home costs relative to the local median income.
More From New Jersey 101.5 FM