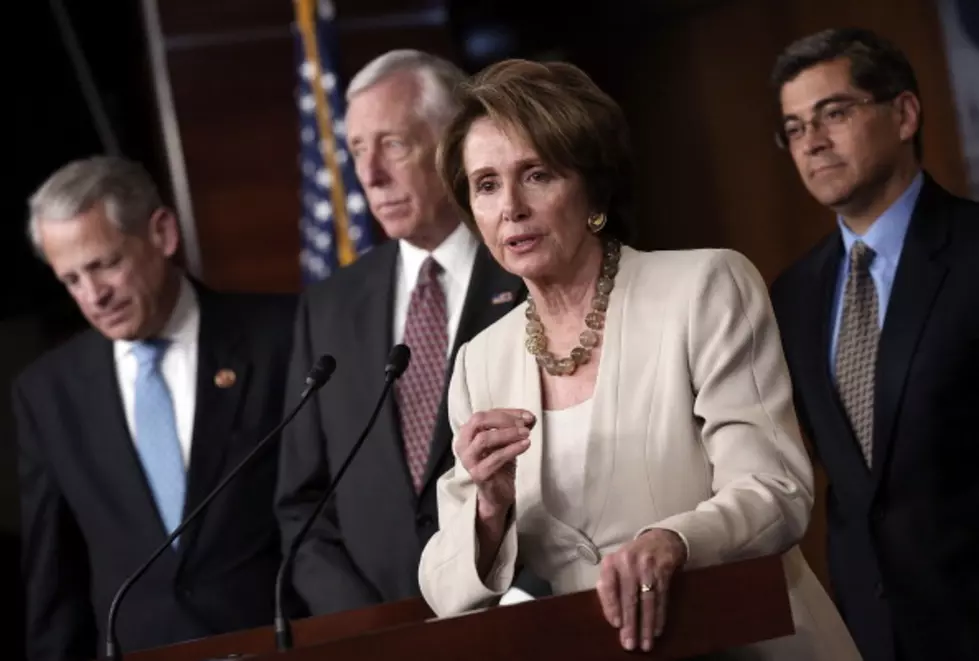 Is Winning More Important than Following Your Conscience? [POLL]
House Minority Leader Rep. Nancy Pelosi (D-CA) (2nd R) speaks during a press conference with (L-R) Rep. Steve Israel (D-NY), Rep. Steny Hoyer (D-MD) and Rep. Xavier Becerra (D-CA) following a meeting of House Democrats with President Barack Obama (Win McNamee/Getty Images)
The Democratic-controlled Senate approved a wide-ranging immigration bill last week. It's expected to face tough opposition in the Republican-controlled House.
Pelosi made her point by pointing to the overwhelming support President Obama received from the Hispanic community. This gets me wondering, If you were running for President, would you back something you didn't believe in just to get elected?
It's almost like a plea bargain, when criminals get to go free so that a bigger criminal can be brought to justice.
Would you sacrifice immigration reform even though you don't agree just to get elected so that you could maybe change foreign policy, or the economy?  Is she implying that's winning the election is more important than whether the bills are right or wrong? What would you do?