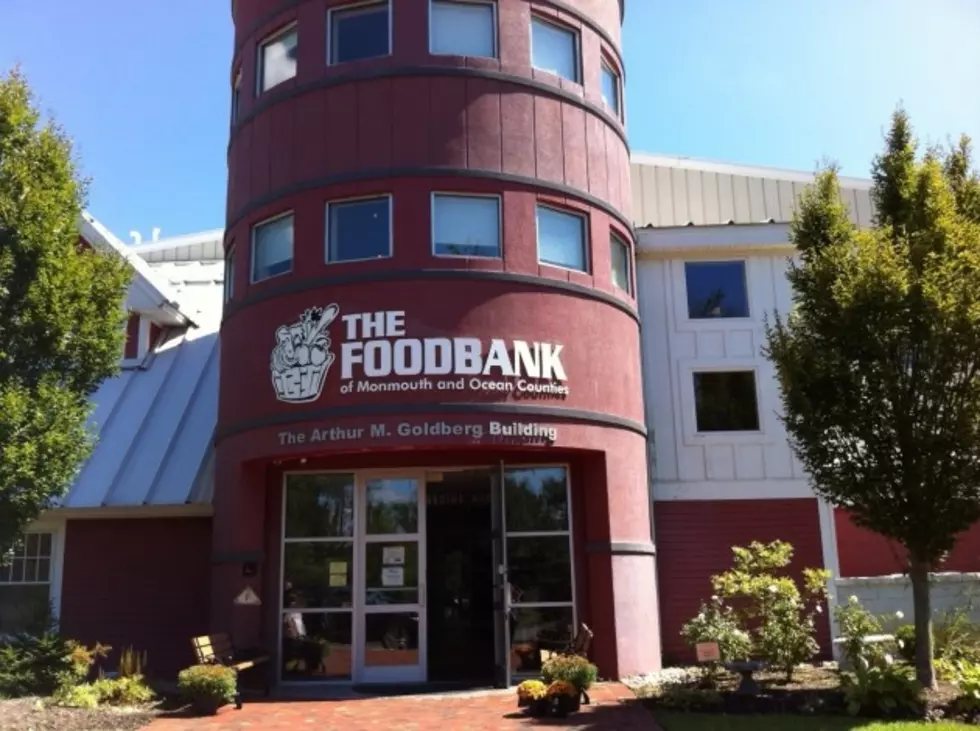 Hunger Action Month Set At The Jersey Shore
Activities fill every day of the September calendar provided by the Foodbank of Monmouth and Ocean Counties in commemoration of Hunger Action Month. The foodbank held it's official kick-off of the Month Wednesday at their Neptune Township-based facility where they joined by federal, state and local government officials, civic and religious groups, nonprofit organizations as well as school children who'll be helping them put on the massive campaign to raise awareness about the local hunger crises.
Executive Director Carlos Rodriguez says this year's theme is "Speak Out Against Hunger." He says they want folks to speak out by participating in a lot of events that are going to help the foodbank not only raise food but funds as well.
The town's of Aberdeen, Belmar, Brick, Eatontown, Manasquan, Spring Lake, Toms River, Freehold Township, Wall and Neptune will be 'going orange' in celebration of the month by hanging up orange bunting at their municipal buildings, tying orange ribbons around trees and wearing orange attire on Thursday September 6th to show their support for Hunger Action Month. They'll also be holding food drives.
School children will be holding creative food and money collection drives for the foodbank. Like a lemonade stand set up by children from Spring Lake as part of a Healing Hunger Carnival. In
September, elementary school children statewide will be participating in a Students Change Hunger competition.
Rodriguez says "what has been overwhelming is how so many of our youth in our community are stepping up and being very innovative, not only in food drives but in different ways. They're speaking out against hunger and letting their neighbors and their families know that there is a problem and sometimes the problem is right next door and so we are tremendously impressed by the amount of energy that the youth have contributed."
The Monmouth County Board of Freeholders presented Rodriguez with a Proclamation recognizing Hunger Action Month and all the work the Foodbank does through out the year. This year alone, Freeholder Director John Curely says the county was able to collect the most nonperishable food ever, 22,000 pounds as part of its 'Food For Fines Program' where they not only collected food at all the county library facilities but a county buildings as well.
Freeholder Curley says "hunger is overwhelming we have 17,000 cases of food stamps here in Monmouth County and so many people fall through the cracks who either don't qualify or have run through the full food stamp program and we need to reach out and help those individuals survive because it is rampant in both Monmouth and Ocean Counties."
Monmouth County's Democratic Washington Representative Frank Pallone was also present, he says
events like Hunger Action Month are important because they raise awareness about the issue of hunger. "I really believe that there wouldn't be the level of cuts at the federal level that are being discussed if people were aware of the greater need and so the extent that they promote awareness, I think that builds support."
Rodriquez says the calendar of events includes a carnivals in Spring Lake, the first ever Jersey Shore San Gennaro Festival in Belmar and a Culinary Classic featuring some of the finest restaurants in Monmouth and Ocean Counties and will be hosted by Townsquare Media Personality Big Joe Henry.
According to a press release, Hunger Action Month is a nationwide call-to-action to help create food secure communities. The Foodbank of Monmouth and Ocean Counties is a member of Feeding America that secures and distributes almost 7 million pounds of donated food annually to a network of approximately 260 hunger relief organizations in Monmouth and Ocean Counties.
Get the details online or call 732-918-2600
More From New Jersey 101.5 FM