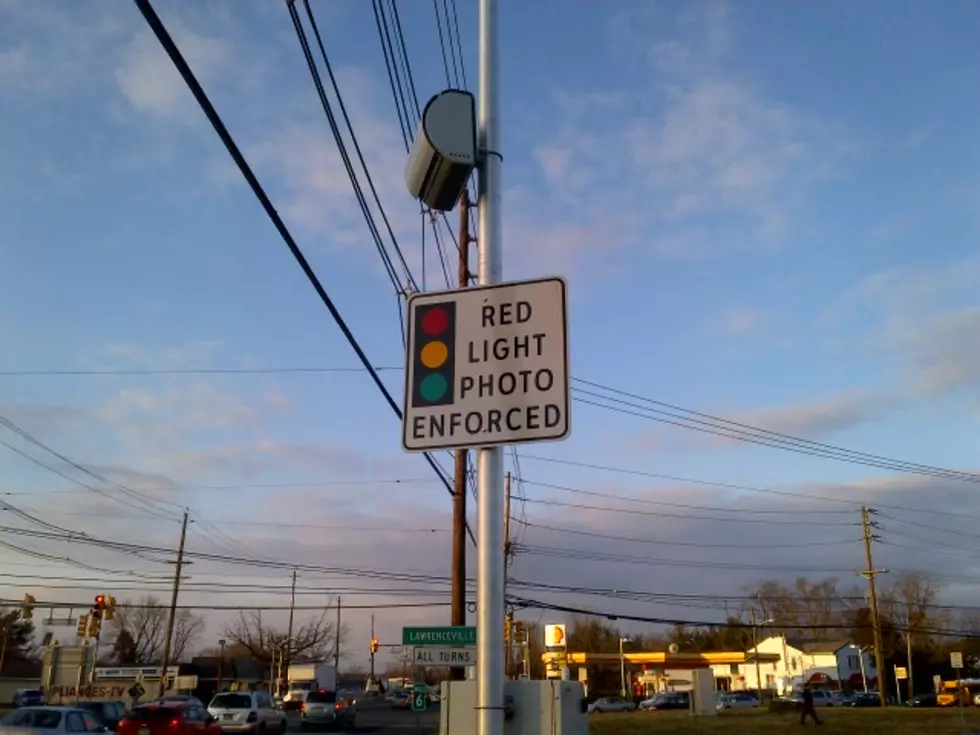 How You Can File a Claim in the NJ Red Light Camera Class Action Lawsuit
Red light camera at Route 1 and Bakers Basin in Lawrence (Dan Alexander, Townsquare Media NJ)
If you received a red light camera ticket in NJ before August 1st of 2012 in one of 18 towns, here is some information you need to be aware of in the class-action settlement.
According to this article, postcards have been sent to people in 18 NJ townships alerting them to the fact that there may be a possible resolution to tickets given by the red light cameras.
The lawsuit was filed last year and argued that traffic studies were not conducted to take into account average road speeds at the cameras' intersections and drivers weren't given sufficient time to apply the brakes. The state reported the timing of the towns' yellow lights wasn't officially certified until July 25, 2012, months after the cameras were first installed.
Motorists are eligible for partial reimbursement if they received tickets before Aug. 1, 2012, in the cities of Jersey City, Linden and Rahway; the boroughs of Glassboro, Palisades Park and Roselle Park; and the townships of Brick, Deptford, East Brunswick, East Windsor, Gloucester, Lawrence, Monroe, Piscataway, Pohatcong, Union, Wayne and Woodbridge.
To receive a settlement, you must have paid the original fine.
To receive payment, ticketed drivers must submit a proof of claim postmarked no later than Oct. 28, 2013. The claims may be submitted online, by telephone or by writing the claims administrator, according to the postcard. To file your claim online, click HERE.
Those who wish to object to the settlement agreement must file a notice before Aug. 28.