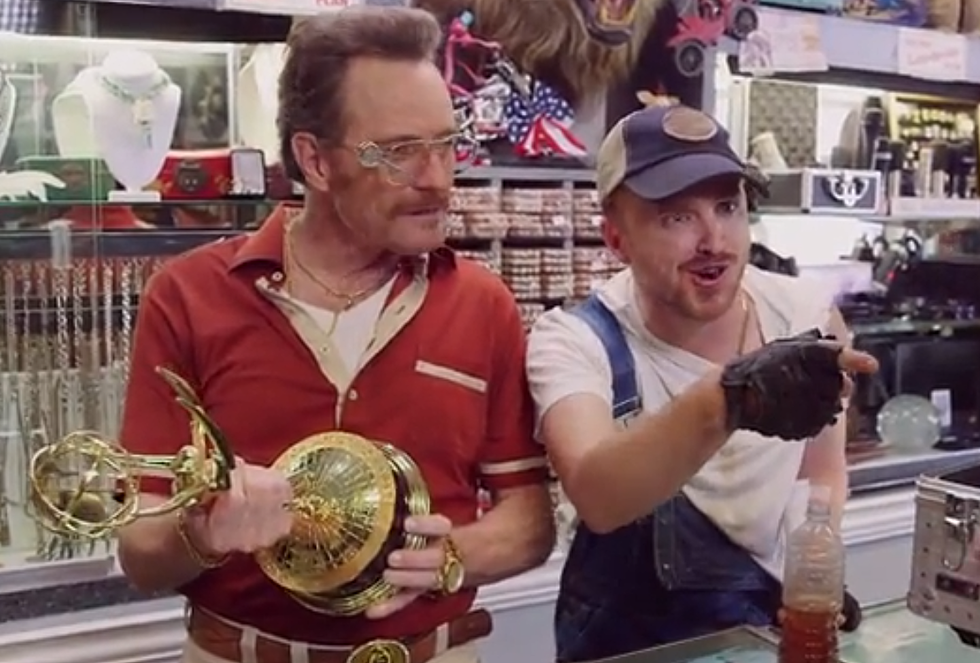 'Breaking Bad' stars team with Julia-Louis Dreyfus for hysterical Emmy parody
Screengrab Television Academy/YouTube
2 of Dennis and Judi's favorite tv shows have just combined to make a hysterical parody video. If you are a fan of 'Breaking Bad' or 'Seinfeld' this is something you will really enjoy.
You would think putting all those 3 together would make for an odd pairing but it is so funny.
Check it out for yourself below.