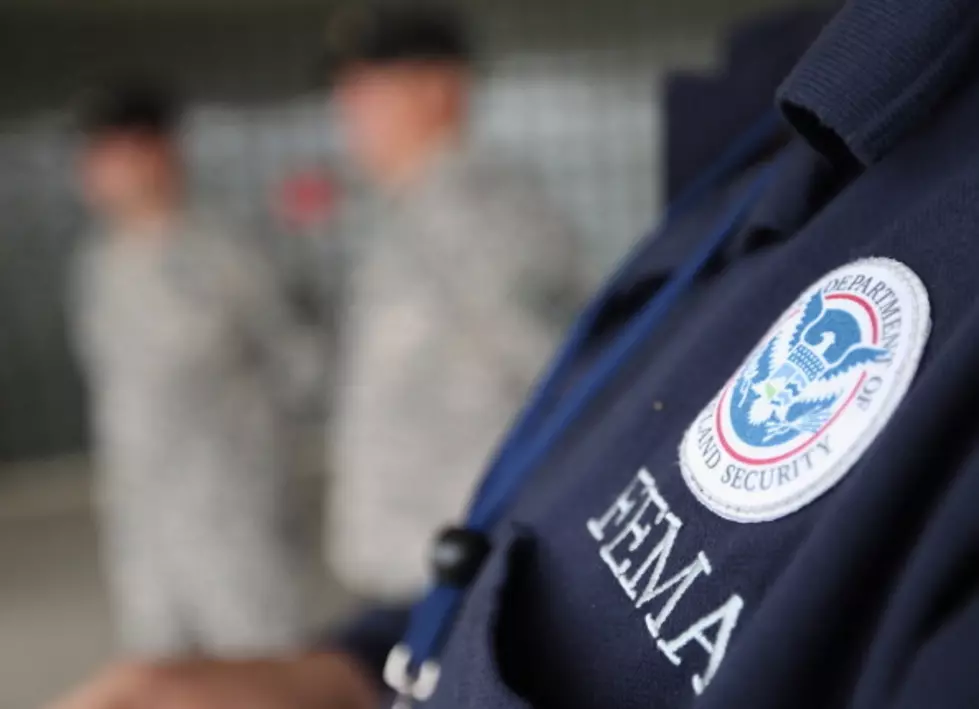 The Most Common Myths About Hurricane Sandy FEMA Aid
Bruce Bennett, Getty Images
Getting the facts about FEMA can make a major difference for those in need of assistance here in New Jersey. With so many questions after the destruction of Hurricane Sandy, it is essential to visit www.fema.gov/sandy or call (800) 621-FEMA (3362) to get the correct information you need during this crucial time. Due to rumors circulating on various blogs and Social Media Pages about response and relief for the victims of Hurricane Sandy, FEMA has issued the following information to clear up common myths and spread the truth about FEMA Aid.
MYTH: I've already cleaned up the damage to my home and had the repairs made. Isn't it too late to register once the work is done?
FACT: You may be eligible for reimbursement of your clean up and repair costs, even if repairs are complete.
MYTH: I'm a renter. I thought FEMA assistance was only for homeowners for home repairs.
FACT: FEMA assistance is not just for homeowners. FEMA may provide assistance to help renters who lost personal property or who were displaced.
MYTH: FEMA assistance could affect my Social Security benefits, taxes, food stamps or Medicaid.
FACT: FEMA assistance does not affect benefits from other federal programs and is not considered taxable income.
MYTH: My insurance agent told me I could not get help from FEMA because I have flood insurance.
FACT: Even if you have flood insurance you should register. FEMA may be able to help with uninsured costs.
MYTH: I heard registration involves a lot of red tape and paperwork.
FACT: There is no paperwork to register with FEMA. The process is very easy and normally takes between 15 and 20 minutes.
MYTH: I believe FEMA only makes loans so I didn't apply for help because I don't want a loan.
FACT: FEMA only provides grants. The grants may cover expenses for temporary housing, home repairs, replacement of damaged personal property and other disaster-related needs such as medical, dental or transportation costs not covered by insurance or other programs. They don't have to be repaid.
The U.S. Small Business Administration provides low-interest disaster loans to renters, homeowners and businesses of all sizes. Some applicants may receive an SBA loan application after registering with FEMA. No one is obligated to take out a loan, but if they don't complete the application they may not be considered for other federal grant programs.
MYTH: Since I received disaster assistance last year, I'm sure I can't get it again this year.
FACT: Assistance may be available if you suffered damages from a new federally declared disaster.
MYTH: My income is probably too high for me to qualify for disaster assistance.
FACT: Income is not a consideration for FEMA assistance. FEMA grants may cover uninsured losses.
MYTH: I don't want to apply for help because others had more damage than I had; they need the help more than me.
FACT: FEMA has enough funding to assist all eligible survivors with their disaster related needs.
---
Cash Cards / Food Stamps
There are message boards and traffic on social media sites related to FEMA and/or the American Red Cross distributing cash cards to individuals affected by Hurricane Sandy.  This is FALSE.
(November 5)
Food stamps being given out to residents of New York and New Jersey as a part of FEMA assistance. This is FALSE.  (November 3)
TRUTH: FEMA's Individuals and Households Program does not provide food assistance or a $300 food voucher.  If you have an emergency need for food, please call 211. If you reside in the NYC area, you may find information about food distribution locations by visiting www.nyc.gov. If you are a survivor in a declared county and have losses other than food, including damage to your home, personal property, or vehicle, please apply for assistance online (www.disasterassistance.gov), on a mobile device, or over the phone 1-800-621-FEMA (3362).
Hiring
There are reports that FEMA is paying $1,000 to go to New York and New Jersey to clean up debris.  This is FALSE.  (November 5)
TRUTH: For information on how to volunteer and assist with Hurricane Sandy recovery efforts, visit Serve.gov/sandy
There is a spike of traffic related to FEMA hiring cleanup crews in both New York and New Jersey. This is FALSE.  (November 2)
TRUTH: For information on how to volunteer and assist with Hurricane Sandy recovery efforts, visit Serve.gov/sandy
Shelter
There was an inaccurate report on a radio station discussing a tent city for sheltering at Monmouth Park race track in New Jersey.  This is FALSE.  (November 5)
TRUTH: There are tents set up at Monmouth Park for first responders and utility and construction workers as a place to rest, take a break and receive food and water.  If you are in need of shelter, visit the American Red Cross FIND OPEN SHELTERS by visiting, www.redcross.org/find-help/shelter.
Water
There have been recent blog posts and social media traffic expressing that FEMA is out of bottled water.  This is FALSE.  (November 3)
TRUTH: FEMA is providing water to their state partners for distribution.  For New York locations and times of food and water distribution centers and daytime warming centers, visit www.nyc.gov.
There have been calls and posts from citizens related to the failure of the Old Bridge Township water system in Old Bridge, New Jersey. This is FALSE.  (November 3)
TRUTH: The Old Bridge Municipal Utilities Authority (OBMUA) has reported that the water system is stable and safe and that there are no usage restrictions currently in place.
(Last Updated:11/06/2012 - 22:23)
For more information about FEMA including assistance, resources and recovery centers, visit www.fema.gov/sandy. For FEMA FAQ's, click here.
More From New Jersey 101.5 FM