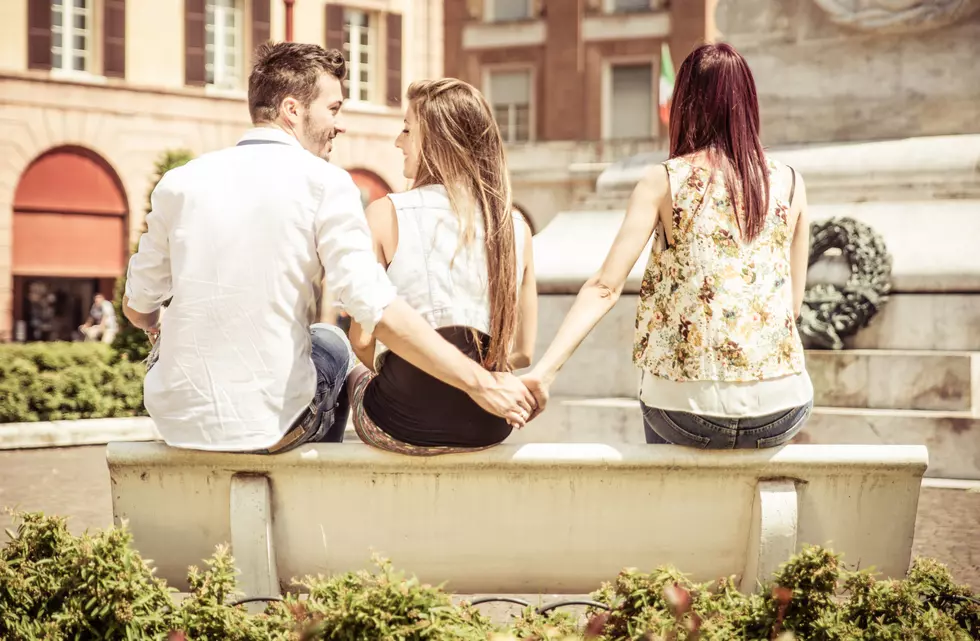 What counts as cheating? — Forever 39 Podcast
ThinkStock
Forever 39 is New Jersey 101.5's new podcast about living life as Gen Xers in New Jersey, hosted by Annette Petriccione, Megan Barsel and lots of our friends from the NJ 101.5 universe.
Cheating — How do you define it?

What constitutes cheating in a relationship? The line can differ from couple to couple, with some people thinking only physical intimacy counts while others think emotional intimacy is a problem too.
In 2013, a study from the University of Michigan asked a group of students to rate over two-dozen different behaviors on a scale of 1 to 100. The higher the behavior ranked, the more people thought it indicated cheating.
We run down the list of all 27 behaviors and discuss whether or not we agree with the poll's assessment. From giving $5 to someone all the way up to and including intercourse, what would get a pass or FAIL in your partnership?
You can check out the list of behaviors here, and see if you agree with their rankings.
And to help us settle a debate, is physical cheating worse than emotional cheating?
Pet peeves — Here are ours, what are yours?

Don't you love offering advice to someone over and over and them never taking it? Or running errands and coming across that loud parent who wants you to hear just what a good job they are doing at parenting?
When it comes to pet peeves, we've all got them! What are some of your biggest ones?
How about the braggart that manipulates every conversation with their latest purchase or escapade without ever asking or caring about what you've been up to. This segment takes an inventory of our top five people pet peeves.
And we want to hear from you, so let us know what your top five pet peeves are by emailing us at forever39@nj1015.com.
Growing up in the '80s — We chat about some of our favorite memories

Are you a Gen Xer like us? Join us as we wax nostalgic and list the childhood toys, games and memories that take us back to the 80s and 90s. Enjoy playing Donkey Kong or having a Polly Pocket? This conversation will remind you of the days when Smurfs ruled Saturday morning cartoons and Strawberry Shortcake was more than a dessert.
Is their something that sparks memories about your childhood and takes you right back to being a kid in the 80s or 90s? Email us at
forever39@nj1015.com
. Join us for next week's podcast when we talk about how women are taught to view themselves as sex objects, our top annoyances about driving in New Jersey and Netflix cheating.
— Annette and Megan, Forever 39
More From New Jersey 101.5 FM