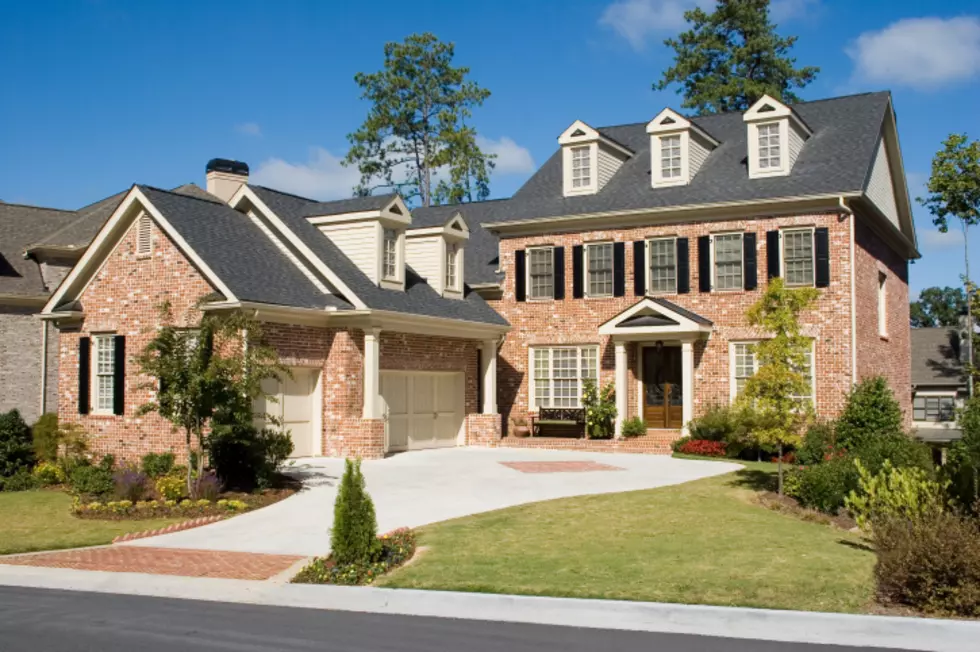 What are NJ's most popular areas for million-dollar homes?
Joel Natkin, ThinkStock
A recent study by Trulia shows a nearly 5 percent jump in homes worth $1 million or more in the New York metropolitan area over the past four years.
While that snapshot does include some communities on the New Jersey side of the Hudson River, the Garden State has several other areas where high-end houses are also abundant.
McLaughlin said the metro area with the biggest increase in these dwellings in the actual state of New Jersey is Newark, No. 24 on the Trulia list compared to No. 7 for New York. The Newark region saw a modest increase, 2.7 to 4 percent, in terms of the overall share of million-dollar homes, though McLaughlin did allow for the possibility of some towns like Jersey City, Hoboken and Fairview crossing over with the New York metro to boost these numbers.
Bob Oppenheimer, president-elect of New Jersey Realtors, calls proximity to New York City a "strong advantage" in determining the likelihood of more million-dollar homes popping up. And in a list provided to Townsquare Media by NJR, 13 municipalities in the state not only thrive in the million-dollar market, but have median home prices marked at $1 million or more as of May -- several of them sprinkled throughout Bergen County: Alpine, Demarest, Englewood Cliffs, Franklin Lakes and Saddle River.
However, others like Avalon, Bay Head, Harvey Cedars, Rumson and Spring Lake can be found along a corridor of Jersey Shore communities that have collectively bounced back post-Hurricane Sandy.
"People are seeing that owning homes, whether they be primary or secondary homes which may be at the shore, offers them a way of accumulating home equity," Oppenheimer said, adding that high-end homes are doing well right now on the market, but will do even better as lower-end home sales continue a slower-than-expected recovery from the Great Recession.
Oppenheimer said consumer confidence and the confidence of builders returning to high-end construction after time away are additional factors that will lead to an even bigger spike in million-dollar home buying.
"Home ownership still fosters thriving communities, creates social stability, and builds long-term wealth," he said.
While also addressing the shore's strength, McLaughlin cited other counties like Hunterdon, Somerset and Middlesex where there is more open space, lots are larger, and construction of new high-end homes is likely to increase. He said at least one of those counties might be ready for a "Brooklynization" in home prices, name-checking the borough where the share of million-dollar homes recently jumped from 1 percent to 50 percent in a very short amount of time.
"Ocean and Monmouth and Middlesex counties would be ripe for that sort of change," he said, referring to Ocean County in particular as an "up-and-comer," yet emphasizing that future performance will depend on growth of wages and the economy.
One region of New Jersey that has not seen any growth over the last four years is the Camden metro, where the share of million-dollar residences has remained at 0.2 percent.
More from New Jersey 101.5:
Patrick Lavery anchors and produces newscasts across all dayparts for New Jersey 101.5. Follow him on Twitter @plavery1015 or email patrick.lavery@townsquaremedia.com.