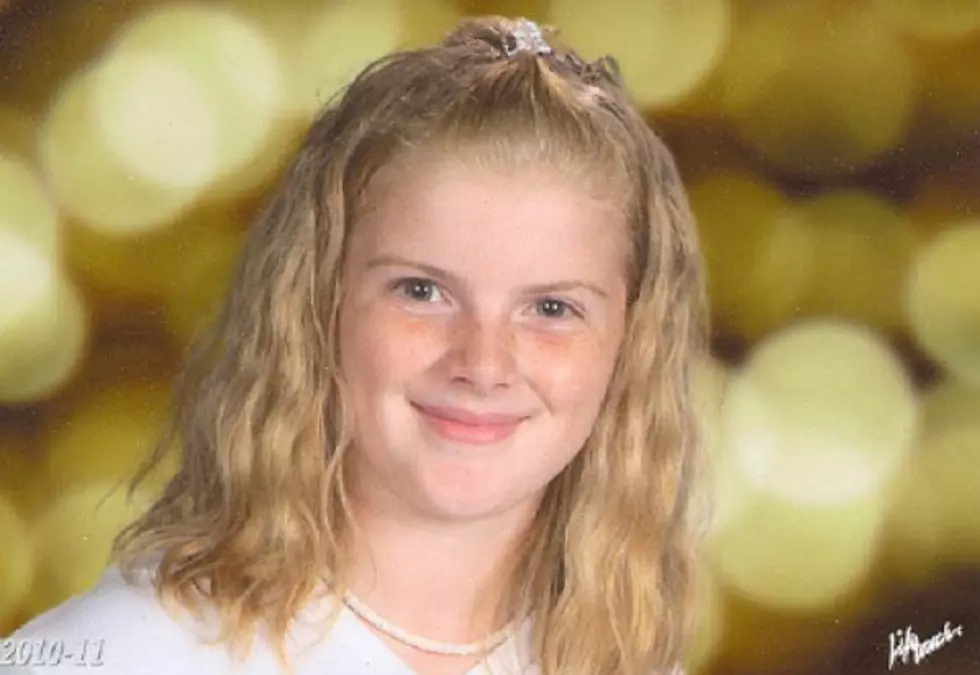 Teen Sentenced In Autumn Pasquale Slaying
Autumn Pasquale (Clayton Police)
A  teenager has been sentenced 17-year prison sentence for killing a young girl who disappeared while riding her bike last year.
Justin Robinson was sentenced to the maxiumum in a courtroom at the Gloucester County Justice Complex. Witness impact statements took over two hours according to Townsquare Media's David Matthau who was outside the courtroom.

The 16-year-old pleaded guilty in adult court last month to aggravated manslaughter, saying he alone strangled 12-year-old Autumn Pasquale last October. She was killed not long after she left her home in Clayton for a bike ride.
Following the sentencing, Autumn's grandmother Mary Pasquale emerged from the Complex visibly shaken, and hugged and thanked dozens of community supporters who had gathered outside.
When asked about her granddaughter, Mrs. Pasquale said "she's an angel, she's our life, her spirit is within each and every one of her family members - it's excruciating, the pain." She also said "there's no such thing as closure, that's a myth, there's never closure, it's a myth. We still have so many questions that are unanswered, so many questions, and we know that they're not going to be, so we have to live with it."
She then showed reporters her "I love you" birthday ring she got from Autumn a few years ago, and said when she looks at it, she thinks of her granddaughter, every moment of every day.
Robinson and his brother, Dante, were both charged with murder.
Authorities say that besides Justin Robinson's admission, they didn't have physical evidence that established whether one or both or the brothers strangled the girl. Murder charges remain against Dante Robinson.

Autumn's disappearance set off a massive two-day search in Clayton for Pasquale whose body was found in a recycling bin.
The Associated Press contributed to this report