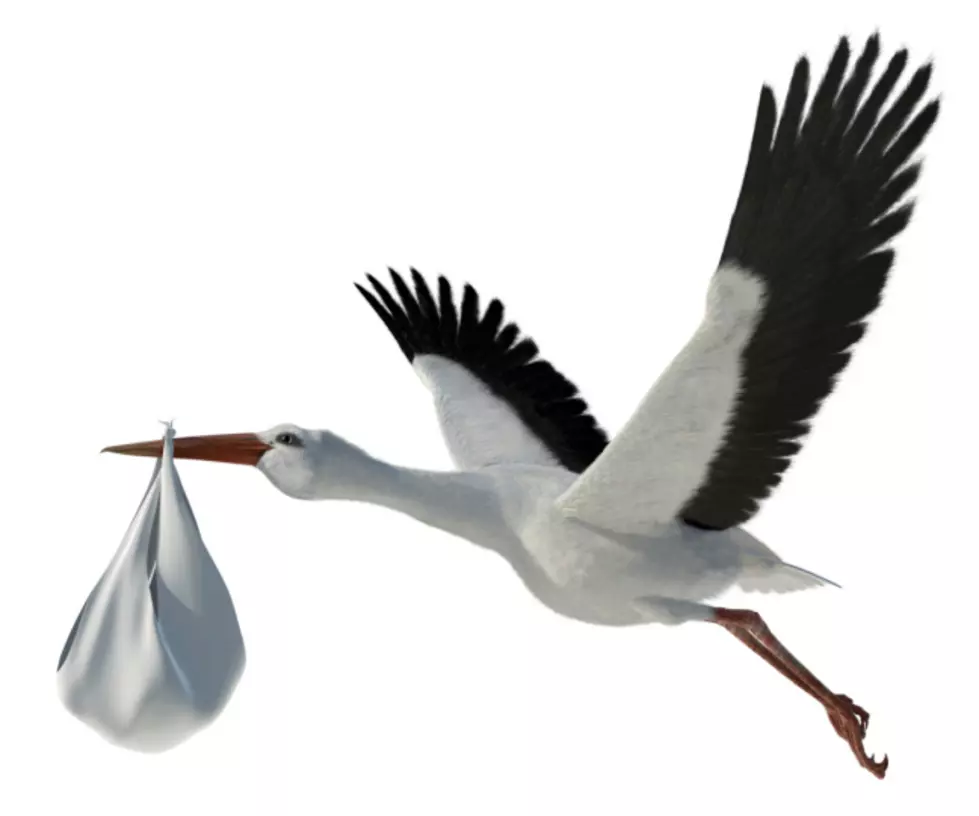 Study: Recessions can postpone motherhood forever
(james steidl, ThinkStock)
NEW YORK (AP) -- When the economy tanks, women have fewer babies. But what happens in the following years, when conditions improve?
A massive new study suggests that for some U.S. women, living through a recession can mean they will never have children.
In fact, the authors project that among women who were in their early 20s in 2008 - early in the so-called "Great Recession" - about 151,000 will forgo having any children as a result, at least by age 40.
Overall, the lingering impact of that recession may ultimately mean some 427,000 fewer children being born over the course of a couple decades, the authors say.
On a societal level these effects are small. The projected number of childless women is a tiny fraction of the 9 million women in that age group, 20-24. The drop-off in births isn't much for a nation that produces around 4 million babies a year.
But the results still show "a pretty profound effect on some women's lives," said study author Janet Currie, a health economist at Princeton University.
Currie and colleague Hannes Schwandt present their analysis in a paper released Monday by the Proceedings of the National Academy of Science.
Past studies have generally shown women cut back on having babies when unemployment rises. In fact, tough economic conditions including the Great Recession are blamed for a five-year drop in the number of babies born in the U.S., starting in 2007. The idea is that during such times, many couples feel they can't afford to start or add to a family. The births decline ended with a slight increase last year.
For the new study, researchers used birth records and census data to track the reproductive histories up to age 40 for every woman born in the U.S. from 1961 to 1970. That's about 18 million people.
To look for an effect from the economy, researchers compared the timing of when babies were conceived to unemployment levels at that time. Only conceptions that led to live births could be tracked.
They looked for evidence that women who defer having children during tough times make up for it later on, ending up with the same number they would have had otherwise.
"We were just trying to measure how much catch-up there was," Currie said in a telephone interview. When the research showed a shortfall for women who experience those tough times at ages 20 to 24, "we were surprised."
Currie said many women at that age are at a crossroads in deciding whether to get married and have children. Poor economic times may discourage many women from doing so, and once the economy improves and the women have gotten older, they may be less likely to go ahead, she speculated.
Other studies show that men who take a first job during a recession often get locked into lower earnings for the rest of their lives, so maybe those potential mates become less attractive to women, Currie said.
No long-term effect on childbearing appeared for women of other ages.
Dan Black, an economic demographer at the University of Chicago who had no role in the new study, said the finding of an effect on childlessness makes sense to him.
If a recession derails a woman's plans to have children in her early 20s, the prospect may become less appealing later because of things like career considerations or a breakup with her romantic partner, he said.
"Things happen in life. Life can evolve in very complicated ways," he said.
John Casterline, an Ohio State University professor who studies childbearing patterns, said the long-term effect of the Great Recession on births is small but still remarkable.
"The train leaves the station. If you're not on it, you've missed your chance," he said. "This is a pretty amazing result.
More From New Jersey 101.5 FM