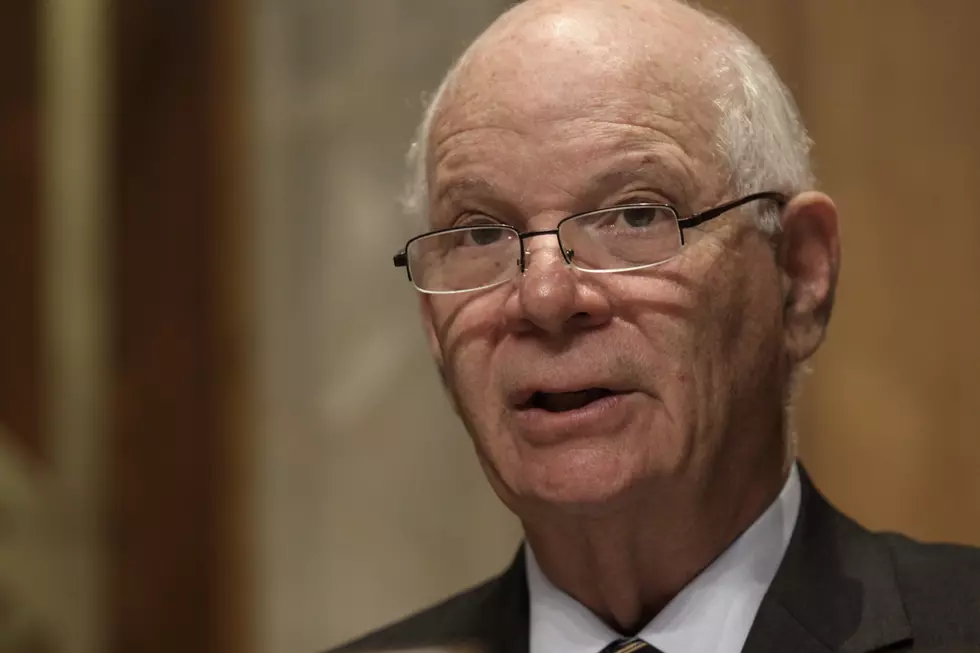 Senate Democrats call for extending Iran sanctions law
Sen. Benjamin Cardin, D-Md., on Capitol Hill in Washington, Tuesday, June 28, 2016. (AP Photo/Lauren Victoria Burke)
WASHINGTON -- A group of Senate Democrats is pushing for the renewal of a decades-old law that allows the United States to hit companies with economic sanctions for doing business with Iran.
In a statement Friday, the lawmakers announced legislation to extend the Iran Sanctions Act by 10 years so the U.S. can punish the country should it fail to live up to the terms of the milestone nuclear deal. In exchange for Tehran rolling back its nuclear program, the U.S. and other world powers agreed to suspend wide-ranging oil, trade and financial sanctions that had choked the Iranian economy.
Sen. Ben Cardin of Maryland, the top Democrat on the Foreign Relations Committee, said renewing the law is necessary if the U.S. wants to retain "a credible deterrent" of snapping sanctions back into place should Iran cheat.
Congress first passed the Iran Sanctions Act in 1996 and has extended it several times since then. The law is to expire at the end of the year.
Cardin and 13 other Democrats are sponsoring the legislation.
Separately, a bipartisan group of senators announced two days ago a more aggressive approach, introducing new legislation to sanction persons involved in Iran's ballistic missile program and to require the president to enforce an arms embargo. The group of lawmakers opposed last year's landmark international nuclear deal with Iran.
One of that bill's main sponsors, Foreign Relations Committee Chairman Bob Corker of Tennessee, said it's time for the U.S. to take action against Iran for the test-firing of ballistic missiles, supporting terrorism, and other "illicit behavior."
Corker also said the legislation, which is backed by Sens. Bob Menendez, D-N.J., and Joe Manchin, D-W.Va., "reasserts the proper role of Congress" by prohibiting a president from easing sanctions in order to implement an international agreement with Iran without securing congressional approval."
Obama administration officials have urged Congress to wait and see how the nuclear deal proceeds before imposing additional measures to reprimand Tehran.
Testifying before a Senate subcommittee earlier this year, Secretary of State John Kerry said there was no need to rush an extension of the Iran Sanctions Act because Congress and the White House would not allow it to expire.
"We can pass it in about 10 minutes," Kerry said. "I'd like to see how the implementation goes so we can do whatever we're doing, advised by that process, which it seems to be me to be wise."
(Copyright 2016 The Associated Press. All rights reserved. This material may not be published, broadcast, rewritten or redistributed.)
More From New Jersey 101.5 FM