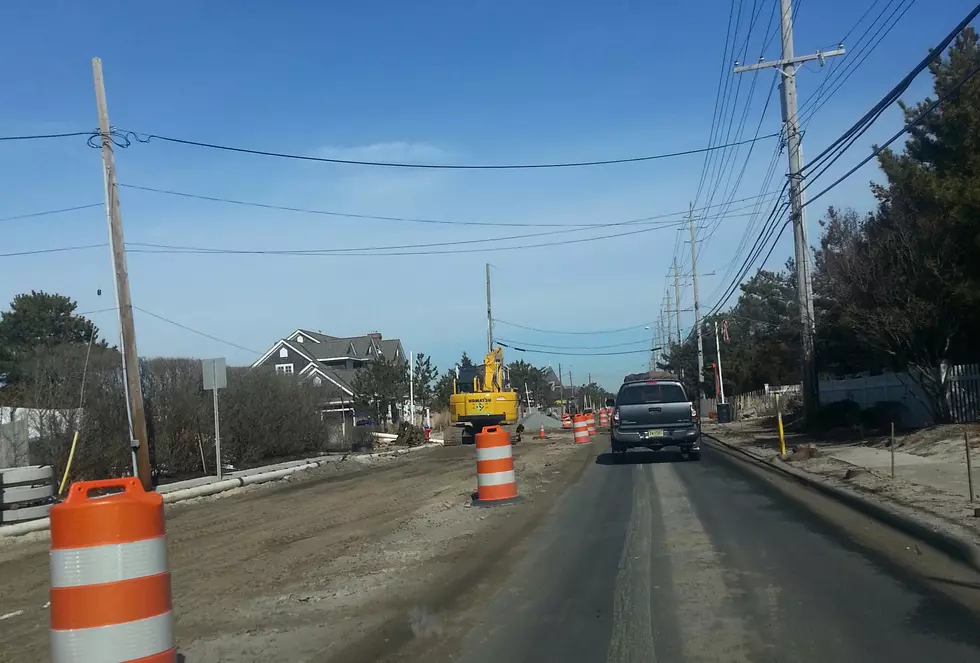 Route 35 Traffic a Nightmare for Local Officials [AUDIO]
Route 35 construction (Townsquare Media NJ)
As thousands scrambled to leave the Polar Bear Plunge event in Seaside Heights on Saturday, traffic was bumper-to-bumper for over 15 miles. Some motorists were stuck for several hours, including one man who said he sat in the backup for over two-and-a-half hours for a trip that normally takes about a half hour.
The whole experience is worrisome to many local officials and law enforcement.
"We are now working to see what went wrong and why, and to make sure things are safe for all drivers in the future," Mastronardy said, "especially for the upcoming tourism season."
To add more fuel to the fire, the Ocean County's St. Patrick's Day Parade will be Saturday, March 8. Mastronardy said officials will be conversing for the next couple of days ahead of the big event.
"It may be a good idea to arrive early and leave early at a place, familiarize yourself with side roads and don't be the first to leave, as many others attempt to do so as well," Mastronardy said.
According to the state Department of Transportation, roadwork on Route 35 will continue through the end of the year. Specific plans about the proposed handling of summer traffic flow will be made public in March.