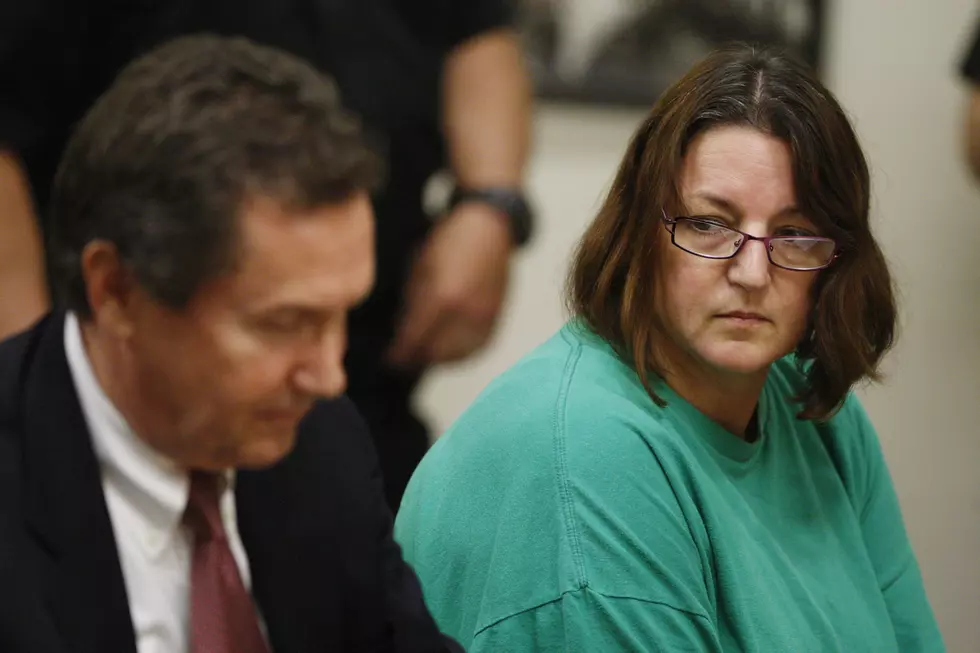 Judge hears arguments for retrial of Michelle Lodzinski
(AP Photo/The Star-Ledger, Robert Sciarrino, Pool)
NEW BRUNSWICK -- A New Jersey judge heard arguments Tuesday from an attorney representing a Florida woman seeking a new trial after she was convicted of killing her 5-year-old son 25 years ago.
Michelle Lodzinski's attorney argued prosecutors didn't present enough evidence at the trial to convict her, and also said a mistrial should have been declared when the jury foreman was dismissed during deliberations.
State Superior Court Judge Dennis Nieves is expected to rule in the next few weeks.
Lodzinski faces life in prison and originally was to be sentenced Tuesday.
Lodzinski told authorities Timothy Wiltsey disappeared from a carnival in central New Jersey, then later claimed he was abducted.
She was charged in 2014 while she was living in Port St. Lucie, Florida, after witnesses in New Jersey identified a blanket found near the boy's body nearly a year after he disappeared.
Attorney Gerald Krovatin said in court filings after Lodzinski's May conviction that the jury foreman disobeyed Nieves' instructions and conducted online research on whether FBI agents in the 1990s were required to photograph crime scenes.
The foreman's inquiry came after an FBI agent testified he didn't photograph the scene where the blanket was found, near Wiltsey's remains. The foreman then mentioned his findings to the other jurors, Krovatin claimed.
Krovatin also argued the prosecution didn't present enough evidence to convict Lodzinski. No forensic evidence tied her or the boy to the blanket, though prosecution witnesses testified they'd seen the blanket at Lodzinski's apartment. No cause of death could be determined because the remains were so badly decomposed.
Nieves previously denied Krovatin's motion for a mistrial at the time the foreman was dismissed.
(Copyright 2016 The Associated Press. All rights reserved. This material may not be published, broadcast, rewritten or redistributed.)
More From New Jersey 101.5 FM