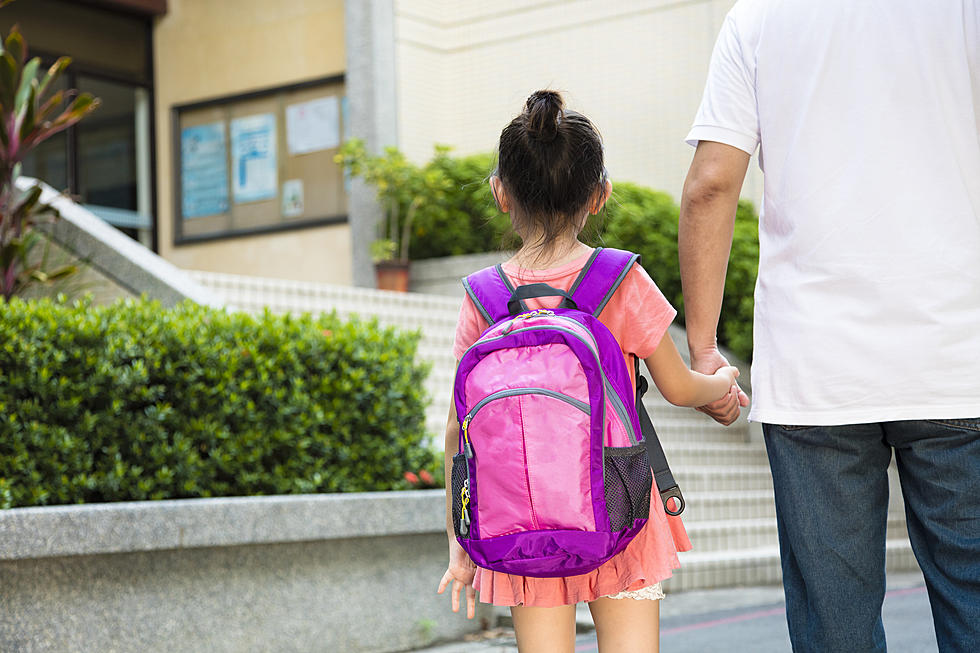 How NJ child well-being compares with the rest of the nation
Tomwang112
New Jersey children fare quite well overall, compared to kids in nearly every other state in the nation, according to the latest figures from the Annie E. Casey Foundation.
The Garden State ranks sixth nationwide for child well-being, the nonprofit finds. The 2022 Kids Count Data Book looked at 16 key indicators across four general domains: education, health, economic well-being, and family and community.
"We've made incremental improvement in most areas," said Mary Coogan, vice president of Advocates for Children of New Jersey.
The data points, however, come from 2020 and prior. Coogan said it'll be interesting to see how these figures shift in light of the coronavirus pandemic.
Education — No. 1
Young children not in preschool: 37% (worse than last time data point was recorded)
Fourth-graders not proficient in reading: 60% (better)
Eighth-graders not proficient in math: 56% (same)
High school students not graduating on time: 9% (better)
Health — No. 9
Low birth-weight babies: 7.7% (better)
Children without health insurance: 4% (better)
Child and teen deaths per 100,000: 16 (better)
Children and teens who are overweight or obese: 31% (better)
Family and community — No. 16
Children in single-parent families: 30% (worse)
Children in families where the household head lacks a high school diploma: 9% (better)
Children living in high-poverty areas: 7% (same)
Teen births per 1,000: 9 (better)
Economic well-being — No. 22
Children in poverty: 13% (better)
Children whose parents lack secure employment: 24% (better)
Children living in households with a high housing cost burden: 36% (better)
Teens not in school and not working: 5% (better)
Dino Flammia is a reporter for New Jersey 101.5. You can reach him at dino.flammia@townsquaremedia.com
Click here to contact an editor about feedback or a correction for this story.
LOOK: Baby names that are illegal around the world
Stacker
scoured hundreds of baby name databases and news releases to curate a list of baby names that are illegal somewhere in the world, along with explanations for why they're banned.
These are the best hiking spots in New Jersey
A trip to New Jersey doesn't have to be all about the beach. Our state has some incredible trails, waterfalls, and lakes to enjoy.
From the Pine Barrens to the Appalachian Trail to the hidden gems of New Jersey, you have plenty of options for a great hike. Hiking is such a great way to spend time outdoors and enjoy nature, plus it's a great workout.
Before you go out on the trails and explore some of our listeners' suggestions, I have some tips on hiking etiquette from the
American Hiking Society.
If you are going downhill and run into an uphill hiker, step to the side and give the uphill hiker space. A hiker going uphill has the right of way unless they stop to catch their breath.
Always stay on the trail, you may see side paths, unless they are marked as an official trail, steer clear of them. By going off-trail you may cause damage to the ecosystems around the trail, the plants, and wildlife that live there.
You also do not want to disturb the wildlife you encounter, just keep your distance from the wildlife and continue hiking.
Bicyclists should yield to hikers and horses. Hikers should also yield to horses, but I'm not sure how many horses you will encounter on the trails in New Jersey.
If you are thinking of bringing your dog on your hike, they should be leashed, and make sure to clean up all pet waste.
Lastly, be mindful of the weather, if the trail is too muddy, it's probably best to save your hike for another day.
I asked our listeners for their suggestions of the best hiking spots in New Jersey, check out their suggestions:
More From New Jersey 101.5 FM