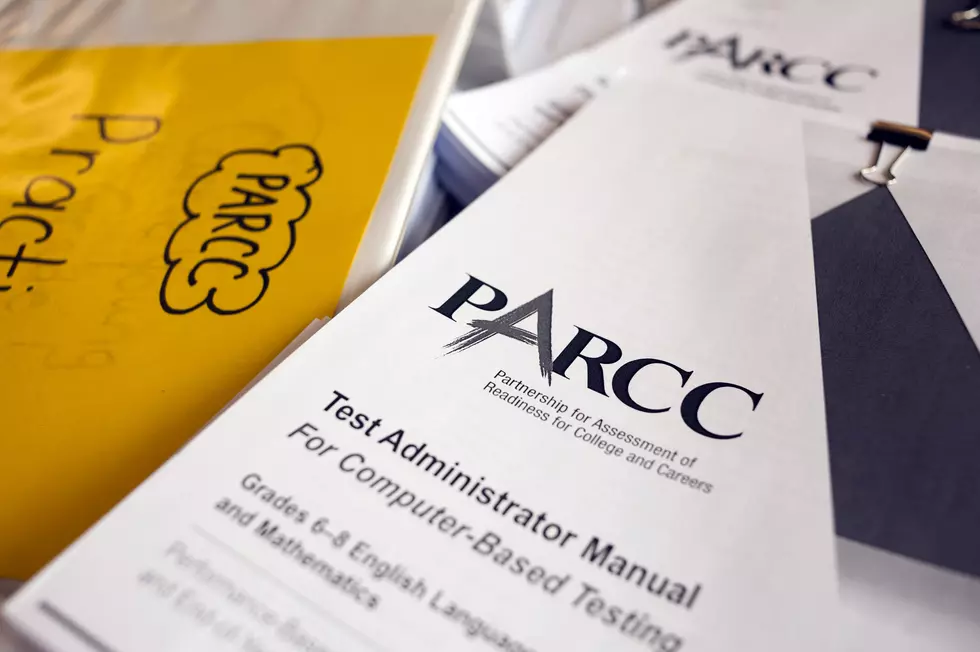 Test plays greater role in New Jersey teacher evaluations
In this photo taken Feb. 12, 2015, practice test books sit on a table at Morgan Elementary School South in Stockport, Ohio. (AP Photo/Ty Wright)
TRENTON -- A standardized test will play a greater role in the evaluation of teachers in New Jersey.
The state Education Department says teachers in grades 4-7 whose students participate in the PARCC math tests or in grades 4-8 whose students take PARCC English exams will have 30 percent of their ratings based on how the students performed on the tests. That's up from 10 percent.
In a memo, Deputy Education Commissioner Peter Shulman says the test is in its third year and can be used as a tool to improve classroom instruction more effectively than any previous statewide assessment.
The state's largest teachers union, the New Jersey Education Association, criticized the change and Gov. Chris Christie.
The union's president says more time will be spent in the classroom on test preparation.
(Copyright 2016 The Associated Press. All rights reserved. This material may not be published, broadcast, rewritten or redistributed.)
More From New Jersey 101.5 FM