Meet The Babys [PHOTOS, VIDEOS]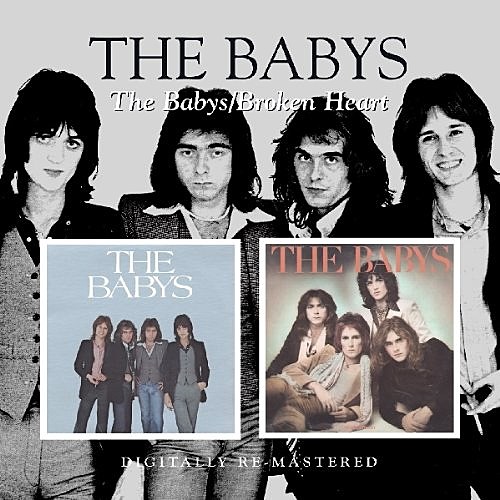 The Babys are a 70's rock group formed in London…best known for their songs "Isn't It Time" and "Every Time I Think Of You."
Mike Corby places the beginnings of the band at a 1973 by-chance meting at Smalls Café in London, with manager-type Adrian Millar.
Corby and Millar signed a management agreement in September 1974, and auditions were held to fill out the band.
John Waite was signed for vocalist and bass-playing duties. In their search for a drummer, Waite and Corby found Tony Brock, who was playing with a band called Strider. Brock was having some financial difficulties, and decided to take a chance on the new group. The last member to join the line-up was guitarist Walt Stocker.
Now, the band had to come up with a name….
The names "Cry Babys" and "Big Babys" were proposed, with Millar ultimately deciding on: "The Babys."
John Waite is quoted as saying that the name was picked as a joke…with the theory that the juvenile name would last about two weeks. But word got around London that there was a new rock band called "The Babys," and London rockers loved the intended humor!
Chrysalis Records signed The Babys in 1976.
The Babys first album called "The Babys" (appropriately), was recorded in Toronto, Canada, and released in January 1977.
Subscribe to New Jersey 101.5 FM on
The single "If You've Got The Time," didn't catch on…only reaching #88 on the Billboard Hot 100 chart…
Later in 1977, The Babys purchased 24 track mobile recording equipment.They went to a ranch house in the mountains outside Malibu, California, and recorded their second album in six weeks! The songs were inspired by the culture shock the band members experienced in moving from London to Los Angeles.
The Babys second album, "Broken Heart," released in September 1977, was considered by critics to be more "teen friendly."
Subscribe to New Jersey 101.5 FM on
"Isn't It Time" went to #13 on the singles charts (1977).
The album spent two weeks at #1 in Australia…but couldn't produce another hit single.
Disputes with Chrysalis management resulted in original manager Adrian Millar's dismissal in 1978.
And, more changes were to come…with founder Michael Corby leaving the band.
By late 1978, in searching for a replacement for Corby, The Babys added two musicians: Americans Jonathan Cain on keyboards and Ricky Philips on bass.
The band's third album, "Head First," came out in late 1978.
Subscribe to New Jersey 101.5 FM on
"Every Time I Think Of You" was a #13 hit (1979).
Subscribe to New Jersey 101.5 FM on
The title track, "Head First," the next single, landed at #77…
The band's fourth album, "Union Jacks," hit record store shelves in January 1980.
Subscribe to New Jersey 101.5 FM on
The single, "Back On My Feet Again," landed at #33 on the  in the Top 40 charts.
During an extensive tour in 1980, The Babys opened for Journey.  As it turns out, Jonathan Cain would soon join Journey…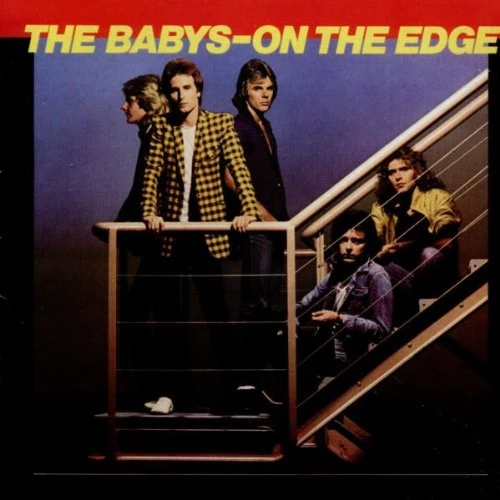 The Baby's fifth and final album, "On The Edge,"  was recorded during the 1980 tour, and released in October 1980.
Subscribe to New Jersey 101.5 FM on
The single, "Turn and Walk Away," could only reach #42 (1980).
Subscribe to New Jersey 101.5 FM on
"Midnight Rendezvous" stalled at #72 (1980).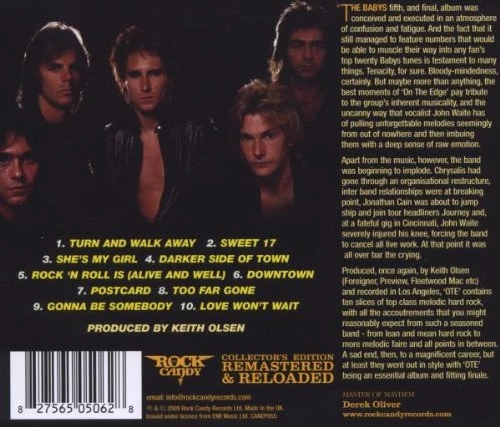 Now…The Baby's days were numbered…
(As told in the above liner notes) During a Cincinnati, Ohio show on December 9, 1980– the day after John Lennon was killed–John Waite was pulled from the stage by an overzealous fan during an encore, and his knee was seriously injured..
Following a final concert date in Akron, Ohio, the remainder of the tour was cancelled, and the group was no more…
But, that is not really the end!
John Waite would have an early 1980's solo career…(in the videos below, catch John Waite performing "Babys" songs, live in concert, in the last few years)
Subscribe to New Jersey 101.5 FM on
Subscribe to New Jersey 101.5 FM on
John Waite, Ricky Phillips and Jonathan Cain would reunite as part of the 80's supergroup Bad English.  This, after Cain's success with Journey. Tony Brock spent many years drumming for Rod Stewart. Wally Stocker would go on to play guitar for Rod Stewart and Air Supply. Wally Stocker and Tony Brock have not worked with John Waite since the breakup, and there have been no rumors of any kind of reunion for the 1976 or 1979 lineup.
But wait…
Earlier this year, The Babys reformed with originals Tony Brock and Wally Stocker, and two new members : American John Bisaha on vocals and bass, along with Italian guitarist J.P. Cervoni.  Stay tuned!
NEXT SATURDAY, here at nj1015.com: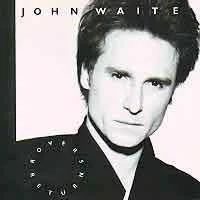 NEXT SATURDAY: Meet "The Babys" lead singer: John Waite…the SOLO years!