Don's Top 10 Hits from This Week in 1976
Amazon.com
Amazon.com
Tonight's "Don's Top 10" list features songs of all different genres that were smash hits this week of the year 1976. Check out the list to see which song was on top, then tune in at midnight to hear each one played on-air!

Amazon.com
"A Fifth of Beethoven" by Walter Murphy and the Big Apple Band
What many may not know is that there really was no "Big Apple Band" on this record. Murphy actually played every instrument on this instrumental, but his record company felt it would sell better if credited to a group. Just days after the release, they discovered there was a existing group called Big Apple Band, who threatened to sue. Subsequent pressings first said "The Walter Murphy Band", then just "Walter Murphy".
Amazon.com
"Just to Be Close to You" by The Commodores
Who had the biggest hair of 1976? Lionel Richie's was certainly a candidate. You could lose things in there!
Amazon.com
"She's Gone" by Daryl Hall and John Oates
First released in late 1973, this became a Top 10 hit in places like Boston by early 1974, but didn't become a national hit until two and a half years later, when Atlantic (who had dropped Hall & Oates), watched them hit big with RCA on "Sara Smile" and then put "She's Gone" out again. NOW, it became a smash.
Amazon.com
"Love So Right" by The Bee Gees
"Love So Right" was the first Bee Gees single to feature Barry Gibb's famous falsetto exclusively as the lead vocal.
Amazon.com
This huge hit peaked at #3 locally, while only getting to #13 nationwide, while in most other countries all of ABBA's singles were #1 records.
Amazon.com
"The Rubberband Man" by The Spinners
This would be the last Spinners Top 10 hit to feature the lead vocals of Philippe Wynne.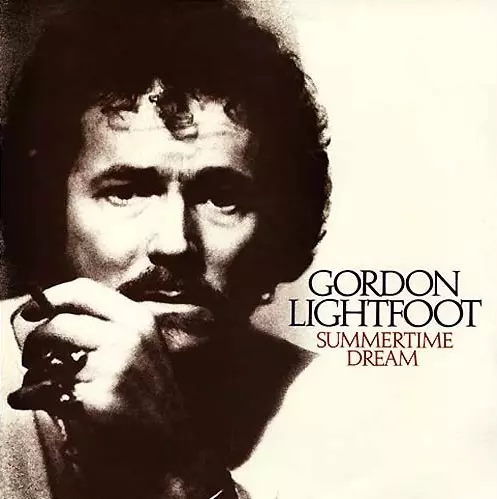 Amazon.com
"The Wreck of Edmund Fitzgerald" by Gordon Lightfoot
Possibly the ultimate "story song", this record has always been one of the most polarizing. The people who love it REALLY love it (one year, it was my #1 most-requested 70s song), while many really, REALLY hate it! The song is based on a true story that had occured one year earlier.
Amazon.com
"Rock'n Me" by The Steve Miller Band
No one ever remembers the actual name of this song, yet it still became a big hit because of it's toe-tapping appeal. According to Miller, it was heavily influenced by Free's 1970 smash "All Right Now".
Amazon.com
"If You Leave Me Now" by Chicago
The second single, "If You Leave Me Now" was an automatic smash, from the album Chicago X. The first single was titled "Another Rainy Day Day In New York City" - an amazingly catchy song that I was SURE would also be a smash, but unfortunately my instincts failed me.

Amazon.com
"Disco Duck, Part 1" by Rick Dees and His Cast Of Idiots
Employed as a Memphis DJ when "Disco Duck" hit big, Rick was forbidden to play his own song due to conflict of interest rules at his radio company. He did anyway, got fired, and moved to another station which ultimately led to a job in Los Angeles radio, where he's been ever since.