This Weekend in Music History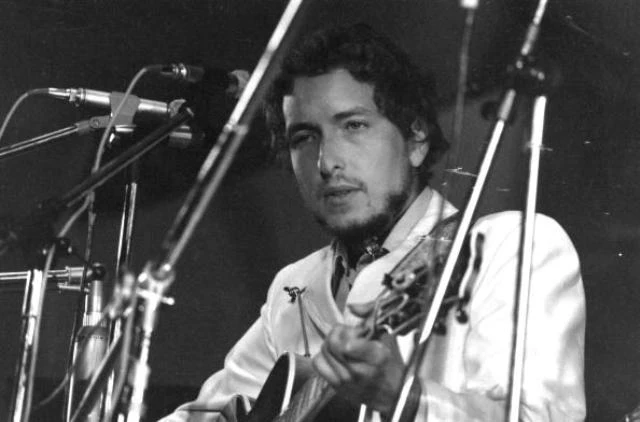 May 10th, 1963 – Bob Dylan walked off the set during rehearsal of The Ed Sullivan Show after being told he couldn't perform his song 'Talking John Birch Paranoid Blues'. The producers had decided this due to the song's mocking of the US military and segregation, and asked Dylan to substitute another song. Dylan reportedly said: "No, this is what I want to do. If I can't play my song, I'd rather not appear on the show."
May 10th, 1968 – Brian Jones makes his last live appearance with The Rolling Stones when they appear at the New Musical Express Poll Winners Concert in England. Jones would later drown in his pool in July of 1969 at the age of 27. It was determined that he was under the influence of drugs and alcohol while taking that midnight swim.
May 11th, 1974 – Elvis Presley stops his band after starting a show poorly and jokingly says "Wait a minute. If we can start together fellas, because we've got Led Zeppelin out there, lets try to look like we know what we're doing."
May 11th, 1985 – Bruce Springsteen goes out with a small group of friends in Lake Oswego, Oregon a few nights before he married Julianne Phillips. He ends up singing karaoke versions of his own tunes which get played on the Jukebox.
May 12th, 1975 – Jefferson Starship plays to 60,000 fans in NYC's Central Park for a free concert. The band and sponsor picked up the cleaning bill afterwards. The free concert ends up costing them $14,000.
May 12th, 1985 – Phil Collins kicked off the North American leg on his No Jacket Required World Tour at the Centrum in Worcester, Massachusetts. While on this tour, Collins recorded a song for the movie White Nights. The song, "Separate Lives," was a duet that Collins performed with Marilyn Martin and went to number one on the Billboard Hot 100.