NJ1015 Brand Manager Eric Johnson's Amazing Weight Loss Before and After Photo
Judi was raving about how great our brand manager Eric Johnson looks since he decided to lose weight. Check out the results for yourself in this really cool before and after shot. Behold the "before" and "after" shots of EJ's weight loss. Way to go EJ!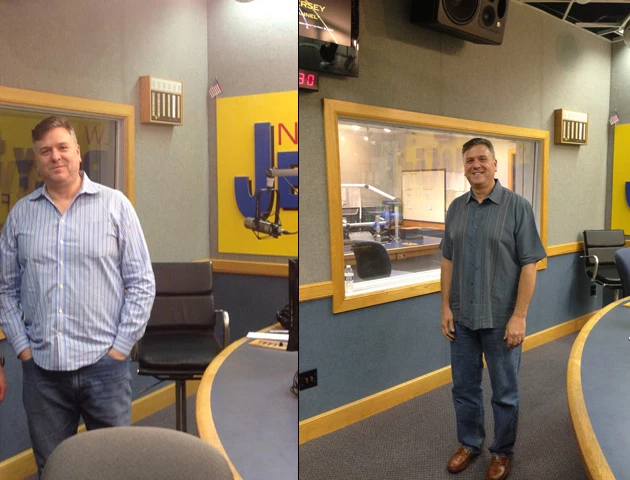 Then of course, here is Judi photo bombing EJ's "after" photo.