Issa: Secret Service Incident Likely Not The First [VIDEO]
A senior House Republican says he doubts that a Secret Service scandal involving prostitutes in Colombia was a one-time incident.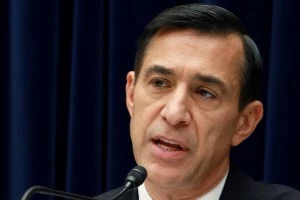 Rep. Darrell Issa  warns the agency that protects the president that Congress will want to make sure it doesn't happen again.
PREVIOUS: Secret Service Misconduct
Issa, who leads the House Oversight and Government Reform Committee, says he's not sure whether there will be congressional hearings. But he tells CBS' "Face the Nation" that lawmakers will be looking "over the shoulder" of the Secret Service's own investigation to ensure the agency isn't endangering the nation's VIPs.
Eleven Secret Service employees have been placed on administration leave after allegedly partying with prostitutes in advance of President Barak Obama's weekend summit in Colombia.
Issa says "things like this don't happen once, if they didn't happen before."
(Copyright 2012 by The Associated Press.  All Rights Reserved.)