Bordentown Bans Religious Christmas Songs At School Concerts [AUDIO]
The Bordentown Regional School District has announced that "religious" Christmas songs will be banned from upcoming elementary school winter concerts, a decision criticized by one Christian advocacy group as "political correctness run amok."
Superintendent Constance J. Bauer, posted the Oct. 18 announcement on the district's website, stating that after "some musical selections for the elementary winter concerts were questioned," an attorney for the district advised "that religious music should not be part of the elementary program(s)."
Bauer's statement says the advisory was based on litigation involving another school district. However, Matt Sharpe, legal counsel for Alliance Defending Freedom, said such a ban runs counter to recent case law.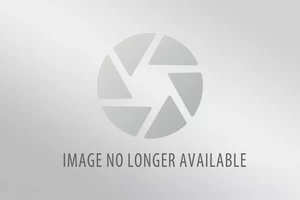 "There's been several court cases that have looked at this issue and time and time again they said that schools can permissibly include traditional religious Christmas carols as part of an overall secular educational program," Sharpe said. "They don't have to do this outright ban of all religious music, they can continue to include it in their programs, just like they have always done – this is constitutional and they have nothing to fear."
Sharpe said, "these are songs that have been sung for generations, they're lasting because of their beauty, because of the impact they've had on western culture throughout the years."
Bauer's posted statement did not address secular Christmas season songs, but the district has not returned calls for further information or comment. The post states: "It remains the District's mission to celebrate the rich and wonderful diversity of our children and community and hope that the joy shared through our numerous winter programs will continue to be cherished part of your family traditions."
Sharpe said, "How are they celebrating diversity by removing some of the most beloved and cherished songs of the community? And so I think this is political correctness run amok."
"Everyone likes to hear a good Christmas carol now and then, I think it celebrates diversity by including these songs. We're losing diversity when we start to water down Christmas and holiday concerts, so all we can sing is Rudolph the Red Nosed Reindeer," he said.
Sharpe explained that the message is simply Christmas.
"It's okay to say it, it's okay to celebrate it and it's okay to include the songs that traditionally recognize it, even when those songs are religious," Sharpe said.
Listen to David Matthau's report
Audio clip: Adobe Flash Player (version 9 or above) is required to play this audio clip. Download the latest version here. You also need to have JavaScript enabled in your browser.