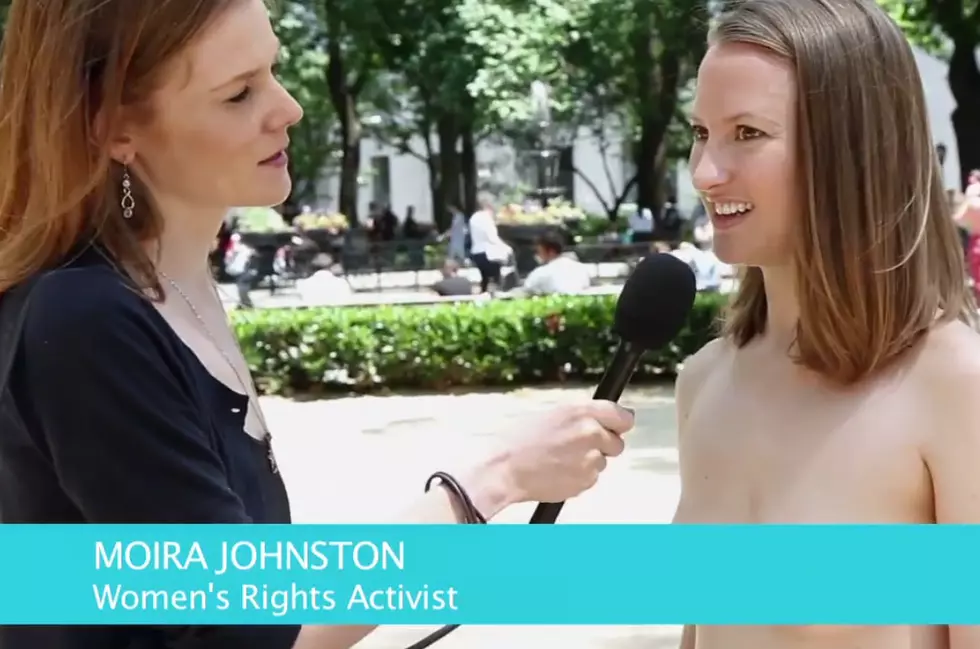 Woman Goes Topless to Make a Statement [POLL]
YouTube
According to Philly.com, Johnston 30, a suburban Philly native, spent Tuesday hanging out at Rittenhouse Square with nothing on her chest but flowered pasties. She became an advocate for mammarian freedom last summer after getting booted from a New York City yoga class for removing her shirt. All she wanted was to be as comfortable as the bare-chested men on the mats. And besides, New York law doesn't require women to cover their breasts.
Peeved by society's ignorance of the law, Johnston spent the next few months educating the public by wandering New York sans coverage - shopping in Whole Foods, reading in Union Square, swaying on the subway. She got arrested, once, when a mom complained to cops that Johnston's nude boobs endangered the children who saw them. But the charges were dropped, and Johnston stayed half-naked until the leaves turned.
Johnston says her mom is a breast cancer survivor who supports her decision , she carries mace in case of trouble and plans to carry out the cause for as long as she can, weather permitting.