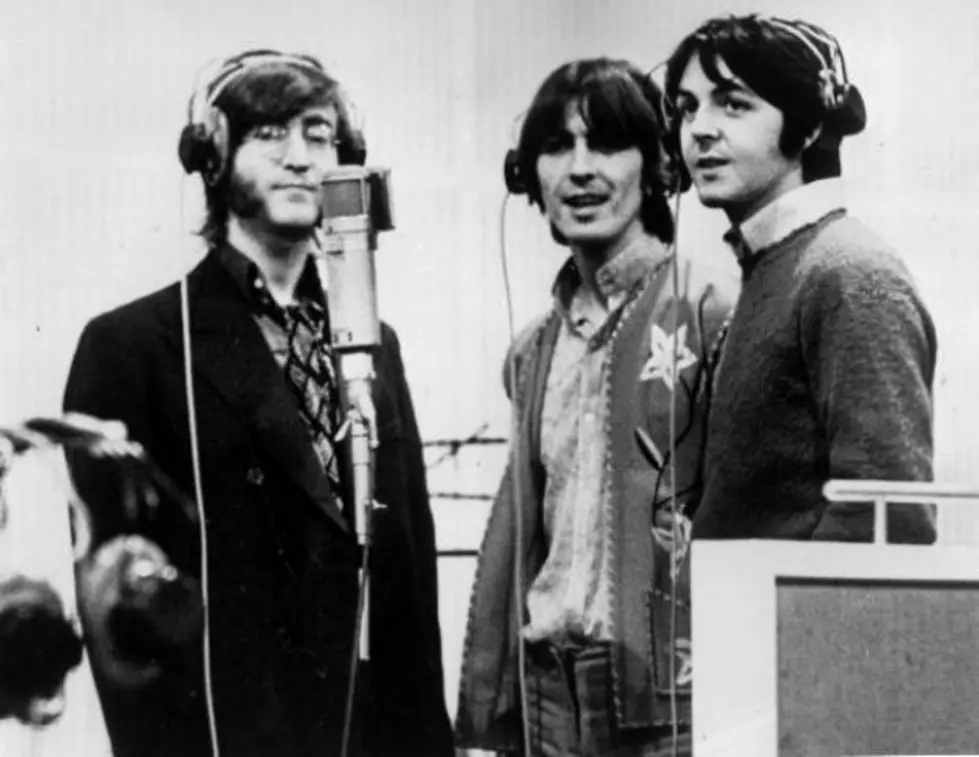 This Week in Music History
The Beatles - Photo by Keystone Features / Getty Images
January 18th, 1964 - The Beatles have their first US hit with 'I Want To Hold Your Hand' as it enters the charts on this day. It entered at No.45 just ten days after its release, making it the fastest-selling single in the history of Capitol Records. It would go on to spend seven weeks at the No.1 position.
January 19th, 1988 - Bon Jovi's manager Doc McGhee pleads guilty to importing more than 40,000 lbs of marijuana into the US from Colombia by way of a shrimp boat. McGhee would receive a five-year suspended prison sentence and a fine of $15,000. He was also ordered to set up an anti-drug foundation.
January 20th, 1969 - Bruce Springsteen has two of his poems published in the College Literary Yearbook Seascapes. Springsteen was in his second semester at the Ocean County College in Toms River, but he would soon drop out to pursue music.
January 21st, 1965 - The Byrds record "Mr. Tambourine Man." Well really just one "Byrd" as the only actual band member on the record is  lead guitarist/singer Jim McGuinn. The rest of the band was replaced by session musicians for this track.
January 22nd, 1966 - The Beach Boys went into the studio to record 'Wouldn't It Be Nice', which would be the opening track on their 4th album 'Pet Sounds.' It would become one of the groups most recognizable songs but only reached #8 on the Billboard Hot 100.
January 23rd, 1977 - Patti Smith falls 15 feet off the high stage at a gig in Tampa, Florida landing on a concrete floor causing her to break several vertebrae in her neck. The injury requires rest and intensive physical therapy during which time she was able to reassess and reorganize her life. The following year she would release her most commercially successful record, 'Easter,' which contained  the single 'Because the Night' and was co-written by Bruce Springsteen.
January 24th, 1958 - Elvis Presley is at No.1 in the UK with 'Jailhouse Rock'. It would become the first ever single to enter the chart at No.1 and was Presley's second UK No.1. It would also go on to sell over 4 million copies in the US.
More From New Jersey 101.5 FM