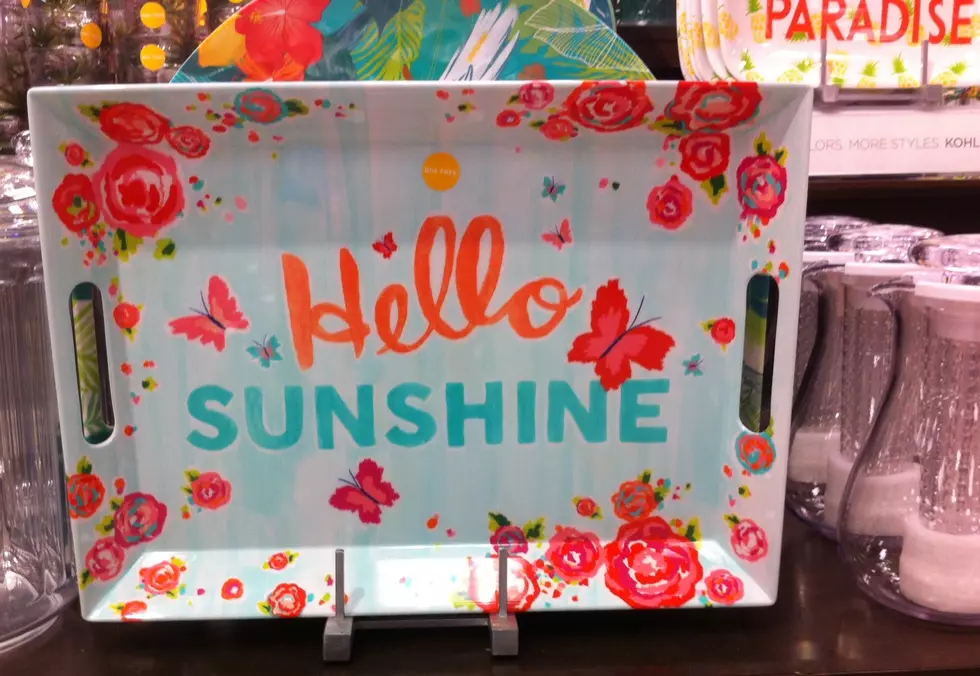 Think Summer, New Jersey!
Daylight Savings Time is here...bring on SUMMER! (Craig Allen photo).
Over the last few weeks, we've had several days with high temperatures in the 70s!
Now, Meteorologist Dan Zarrow is keeping his eye on the Nor'easter on Tuesday (click on the nj1015.com home page for all the latest details!).
Welcome to life in the Great Garden State!
I'm not saying that we were spoiled by the warm days...
...but, I'd rather be thinking about this...
And New Jersey merchants seem to be happy to oblige ME!
I am soooo ready to FLOAT on the water! Backyard Pool or Jersey Shore!
"Big Brother" is watching the pool...or, in this case, its Big Sister...
Grab a big, fluffy towel...
...the one on the left is looking at you (too)!
I think that I'll go for the "pizza" blanket!
You are welcome, New Jersey!
More From New Jersey 101.5 FM