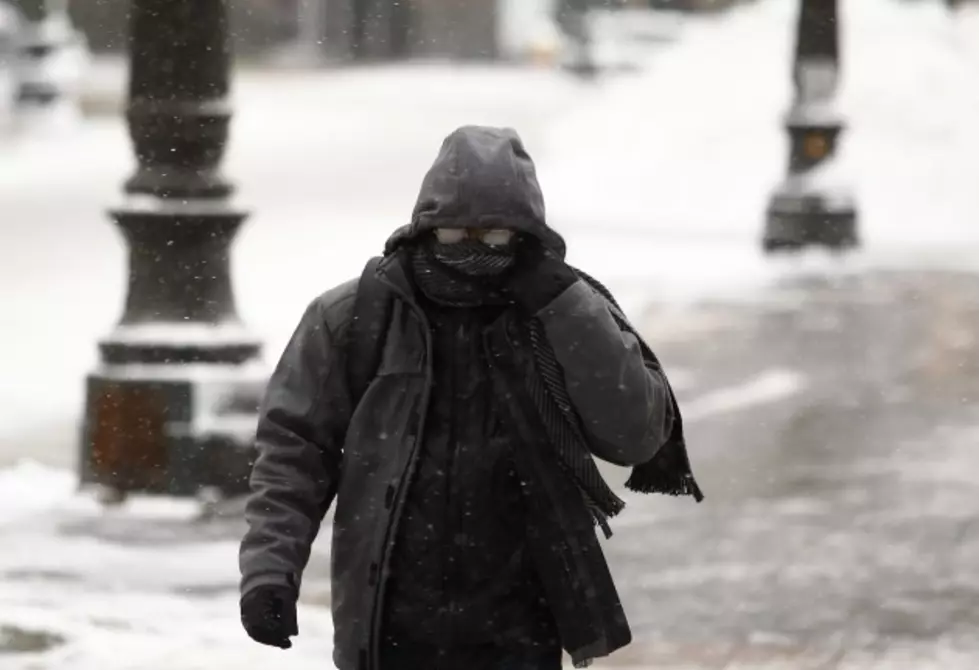 The best 'It's So Cold…' jokes for New Jersey
Joshua Lott, Getty Images
Sometimes you just have to smile even when it hurts folks. With Old Man Winter having some fun with New Jersey lately, between the bitter cold and the snow, we thought we'd at least have some laughs, at our own expense.
Our very own traffic reporter Bob Williams decided to give everyone a laugh this morning with some anecdotal "It's so cold" jokes after each traffic report.
Here are some of the highlights:
It's so cold, hitchhikers were showing pictures of their thumbs.
It's so cold, people riding the subway weren't offended by other riders brushing up against them.
It's so cold, the cows outside threatened to strike unless they got bras to cover their udders.
It's so cold, NJ politicians have their hands in their own pockets.
It's so cold, someone spilled hot coffee on me and I thanked them.
It's so cold, a group of chickens walked into a KFC asking to warm up.
It's so cold, even the Good Humor man is in a bad mood.
It's so cold that I can't even get into a heated argument with my wife.
It's so cold pickpockets are calling in sick.
It's so cold Richard Simmons is actually wearing pants.
So how cold is it? Keep the list going by commenting below!
More From New Jersey 101.5 FM