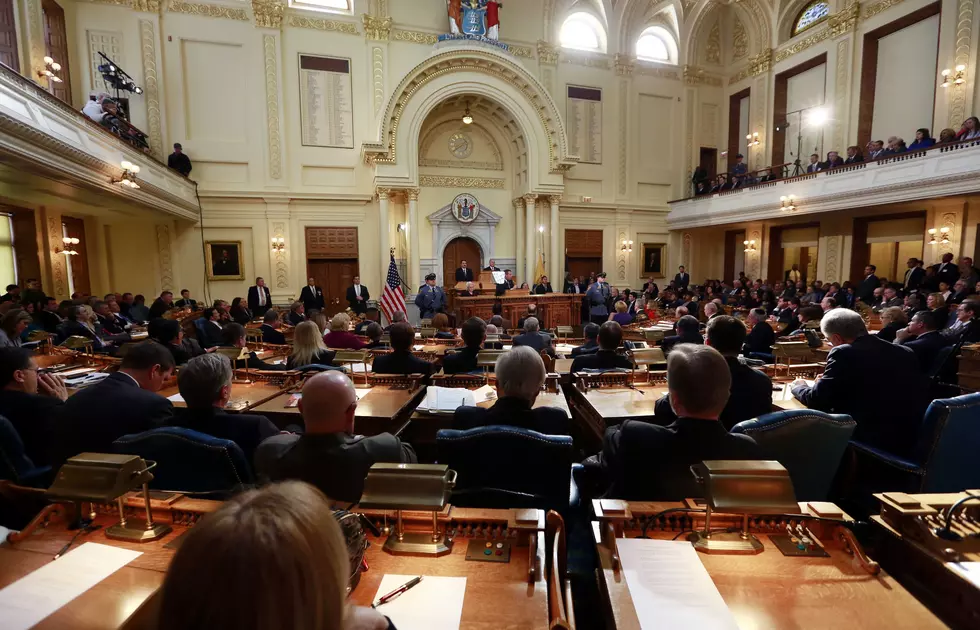 Should the public be allowed in Senate sessions? (Vote)
Lawmakers in the NJ Assembly chambers during Gov. Chris Christie's 2016 budget address. (Governor's Office/Tim Larsen)
You're not the only one concerned about government accountability.
Will anyone actually go to State Senate sessions if they have the opportunity? Is there a downside to Bramnick's idea? Let me know what you think in the poll and comments section below, or by tweeting @nj1015 and @BillSpadea.
Bill Spadea is the host of the Chasing News TV program. He periodically fills in for NJ 101.5 show hosts, and you can daily hear his opinion about all things New Jersey here, or by tweeting @BillSpadea.
Bill is filling in for Jim Gearhart.
More From New Jersey 101.5 FM