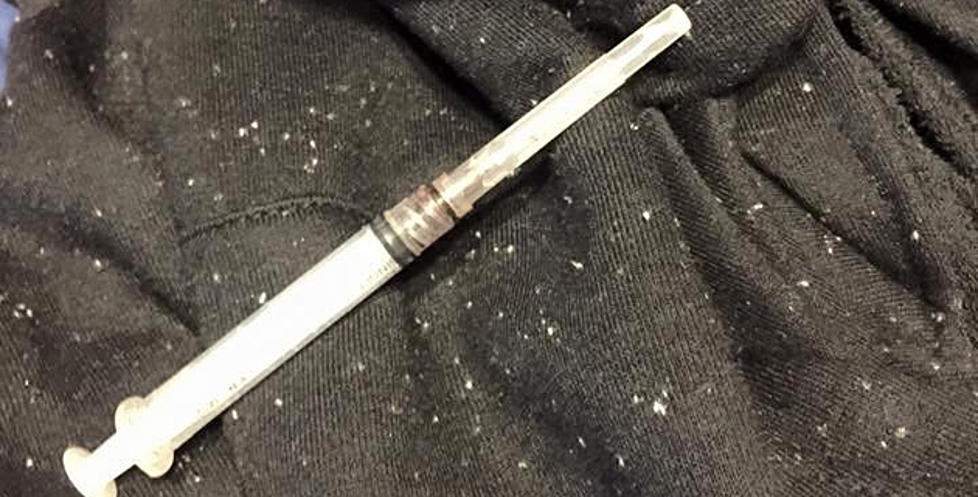 'Sad and scary:' Hypodermic needle found inside new hoodie
A used hypodermic needle Union Beach police said was found inside a newly purchased hoodie (Union Beach Police)
UNION BEACH —  A borough man got more than a new sweatshirt from Target on Friday.
As he went to wear his new hoodie on Sunday, Union Beach Police wrote on their Facebook page, the man found a used hypodermic needle inside he bought at the Target in Middletown.
"There's no way anyone in the store would have known about this, but we are encouraging everyone to be cautious with their purchases," police said.
The police department wrote that it was "very sad and scary that this is now something that people have to look out for."
Police are encouraging anyone else finding a needle to report it.
"This is our community, this is where people shop for their children. If you see something, say something. anywhere, anytime. Help the police get this trash off our streets," police said.
More From New Jersey 101.5 FM