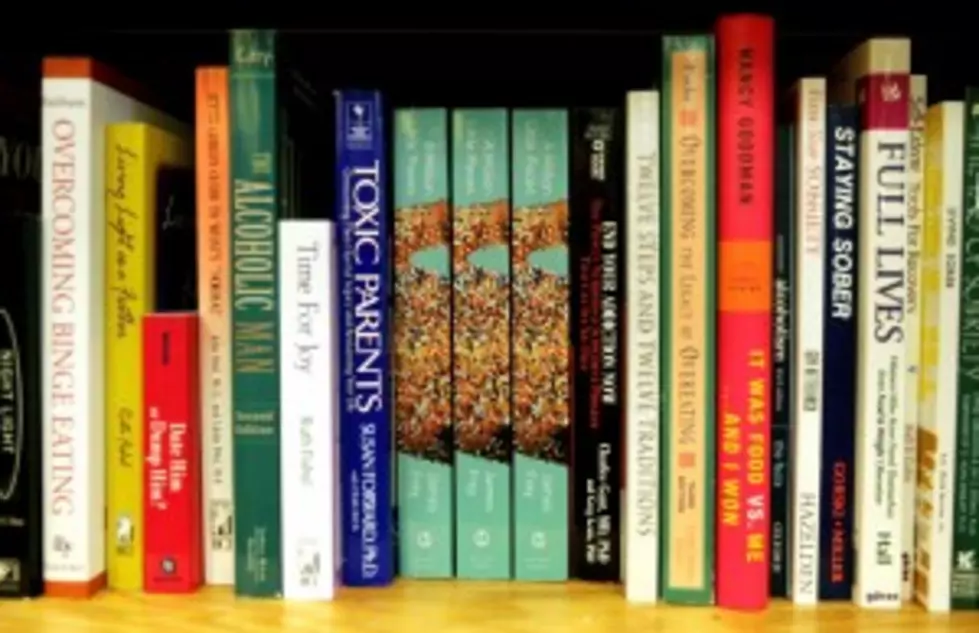 VOTE: Have self-help books worked for you?
Tim Boyle Getty Images News
"I can do it all myself" might be the refrain some of us use when either trying to lose weight or bring about some other change in our behavior.
But then why are there so many self-help books on the shelves in bookstores?
Because when it comes down to it, we could all use a little help with something.
Everything from Dr. Mehmet Oz, who personally sent the governor a copy of "Eat to Live" in September 2011, and Dr. Arthur Agatston, the creator of "The South Beach Diet," who sent Christie two books in June 2012.
And the books weren't sent by just the authors. Many recent converts to the weight loss movement sent him books on how to diet, exercise, what to do if you've had lap-band surgery, etc.
(I'm surprised no one has sent him a book on how to address rude people who try and shout out over you at town hall meetings – but I think he's got that one covered!)
Probably the best self-help book I've read was "The Road Less Traveled" by Scott Peck. One of the tenants of the book is something called "delay of gratification."
In other words, "eat the frog" as some other self-help gurus say. Or do the think you most want to put off, then reward yourself with the thing that'll give you some measure of satisfaction.
I remember when I'd been studying to become a "commercial" actor. The school's owner was big into "visualization" and would require us to buy books by famous self-help authors.
One of them was "Think and Grow Rich" by Napoleon Hill.
Seeing is how I used to have to travel into the city by F train – every day there'd be a homeless person getting on at 2nd Avenue.
One day I decided to give him the book instead of money – thinking that it might just turn his life around.
When I left the book in his little cup, all he did was give me this blank stare – probably thinking "do you expect me to eat this?"
Ever find a self-help book that's worked for you?
More From New Jersey 101.5 FM