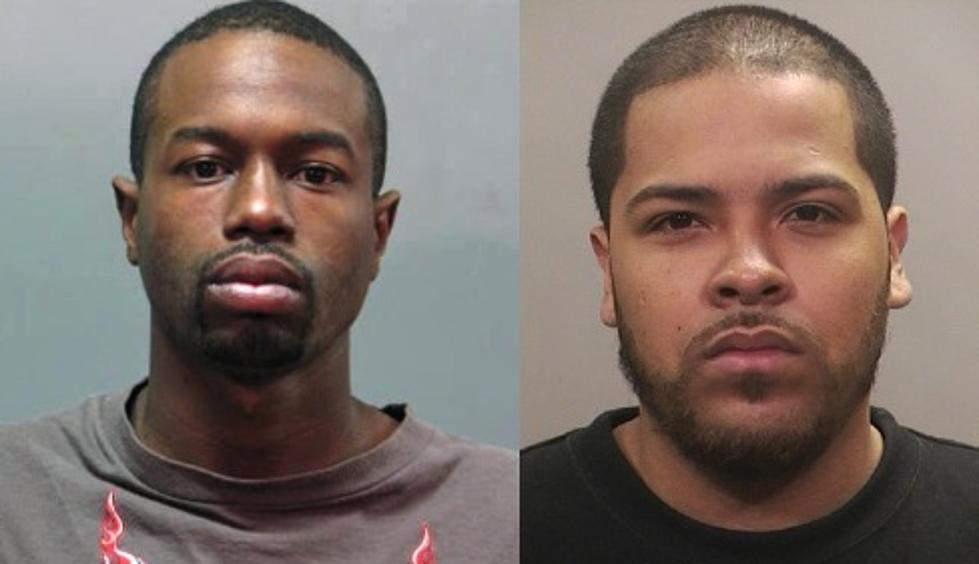 Police: Elizabeth Men Tried to Sell Heroin on Craigslist
Daniel Bigelow (left) and Gustavo Arce-Giron (Nassau County Police)
Narcotics police on Long Island say two men advertising "pain relief" online were actually selling heroin.
Two men from Elizabeth, N.J., were arrested Monday afternoon in Bethpage, N.Y. They face charges of criminal sale and possession of a controlled substance.
Nassau County police say Daniel Bigelow and Gustavo Arce-Giron placed an ad on Craigslist for pain relief for sale.
Undercover detectives contacted the telephone number in the ad and arranged a meeting. That's when police say they bought 40 bags of heroin from the duo and arrested them.
It was not immediately known if the men are represented by attorneys.
(Copyright 2013 by The Associated Press. All Rights Reserved.)
More From New Jersey 101.5 FM