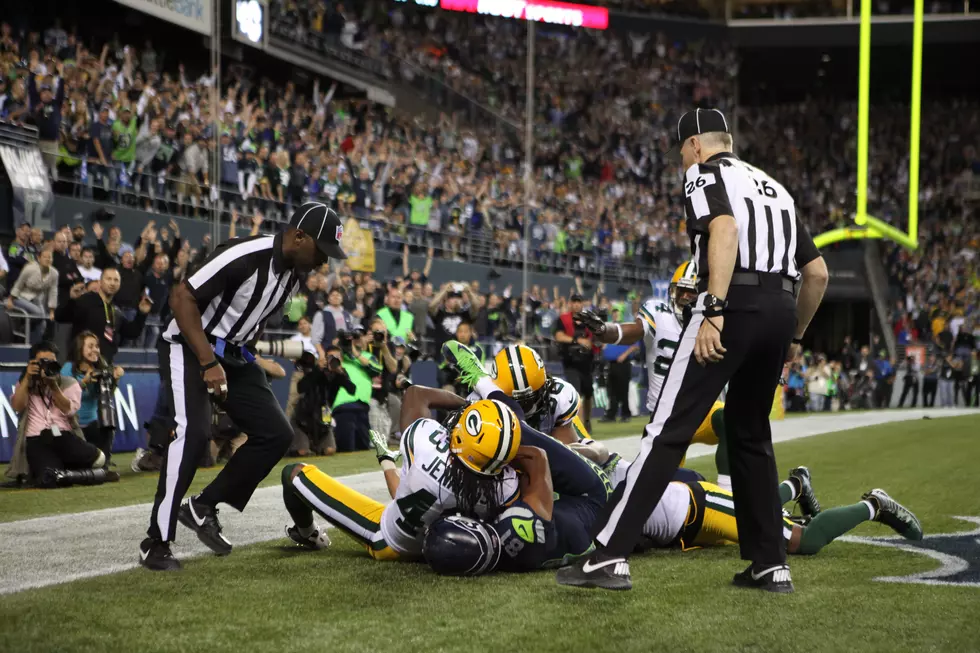 NJ Senate President Sweeney Wants To Ban NFL Replacement Refs [POLL/AUDIO]
Otto Gruele, Jr., Getty Images
New Jersey State Senate President Steve Sweeney is preparing to introduce a measure next week that would ban replacement refs from professional sporting events in the Garden State.
The move comes after Seattle beat Green Bay on a controversial last second touchdown on Monday Night Football, which appeared to be an interception.
Sweeney says it's important to introduce the bill because "you're getting cheated - you're getting cheated from the product that they promised you…This is a fraud."
He says, "I'm concerned about the players safety and also you're seeing more fights. These officials can't control the game. I saw an athlete in the Oakland Raiders game get knocked out cold - it was a cheap shot- gets knocked out cold right in front of an official - no flags…You and I might as well be the officials on these sidelines now, it's a complete joke."
Sweeney adds, "They're giving us a product that's not what it's supposed to be - it's fraud on the public. It's a multi-billion dollar industry and they're committing fraud on the people of this state and this country…They are ruining the reputation of this game by allowing this sub-standard product going forward - and consumers are being cheated…It's actually having a real impact on the outcomes - it's not fair to the consumer."
"If more of us step up and more of us start pushing, then you know what's going to happen? Maybe the NFL is going to pay attention and end this thing. These are billionaire owners, how much do they need to have? Other sports, the referees are full-time referees, in baseball, basketball- these guys are professionals. The NFL referees are professionals and they should be treated the same…This isn't fair to the consumers. It's not even about union, non-union. Someone said, 'This is about a union issue, you're a union guy?' It has nothing to do with that - I'm paying for a product and I'm not getting it."
"When I grew up I used to watch the WWF- World Wrestling Federation. Well that's what these officials are - it's a joke…What's the sense of watching a game when it's not about who's playing well, it's about how many plays the referee screws up."
So far there's no word from Governor Christie on whether he'd support the legislation. Assembly Speaker Sheila Oliver declined to comment, but through a spokesman, said she does not view this as a legislative issue.
More From New Jersey 101.5 FM