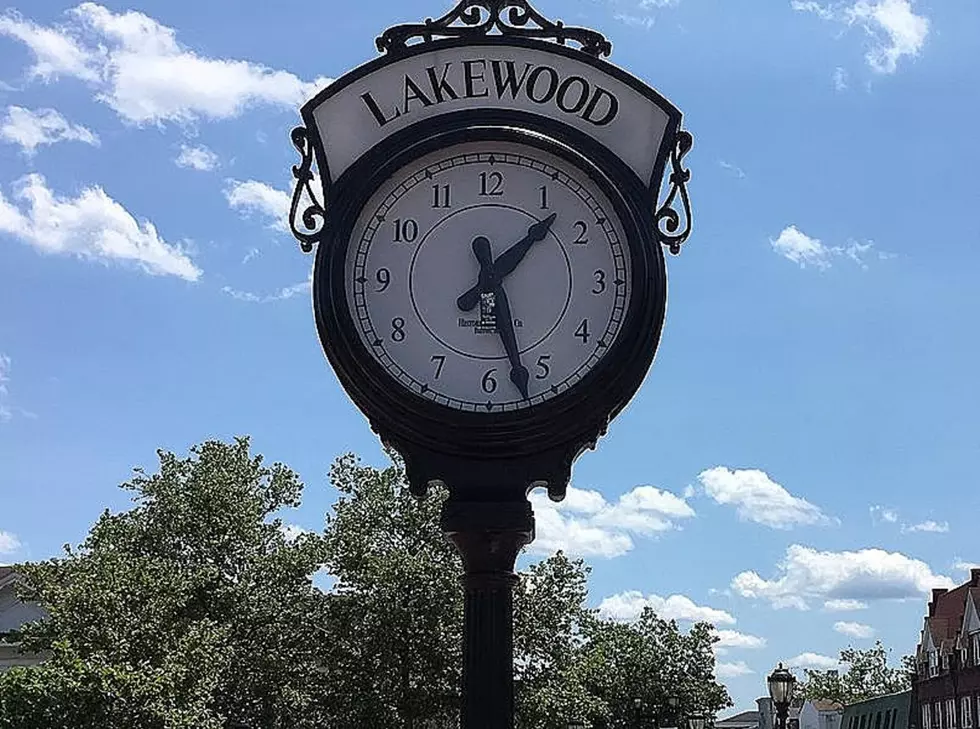 Lakewood schools get loan from state to keep operating
Lakewood clock (David Matthau, Townsquare Media NJ)
LAKEWOOD — The state is coming to the rescue of this township's public school district, to the tune of $36 million.
A day after the Lakewood Board of Education closed down for the day and passed a resolution furloughing non-essential employees because of a lack of funding from the state in its budget, the state treasurer is recommending advancing Lakewood schools $36 million from the School District Deficit Relief account, according to a letter from the treasurer to the commissioner of the state Department of Education posted by the Lakewood Scoop.
A message on the district website said that all normal operations and activities were resuming on Tuesday.
"It's a loan, not a grant, but Gov. Murphy and administration, thank you for everything you said you would do," Board of Education General Counsel Michael I. Inzelbuch said in a video posted on the Scoop's website.
Gov. Phil Murphy signed the 2020 budget on Sunday, put together by the state legislature, that did not include $30 million worth of funding the governor's initial proposed budget had earmarked for Lakewood schools.
As a result, the district's own budget could not be certified since it depended on funds the township doesn't have, Inzelbuch said during the emergency Board of Education meeting.
The higher amount covers "other necessary payments due to the state," according to the letter.
The state treasurer's letter recommends a 10-year term for repayment.
Lakewood is slated to receive $38.4 million in aid through the regular school funding formula for the 2019-20 school year, a 64 percent increase that is the largest in the state. It amounts to nearly $15 million, the third-largest increase in the state in total dollars.
More from New Jersey 101.5:
More From New Jersey 101.5 FM