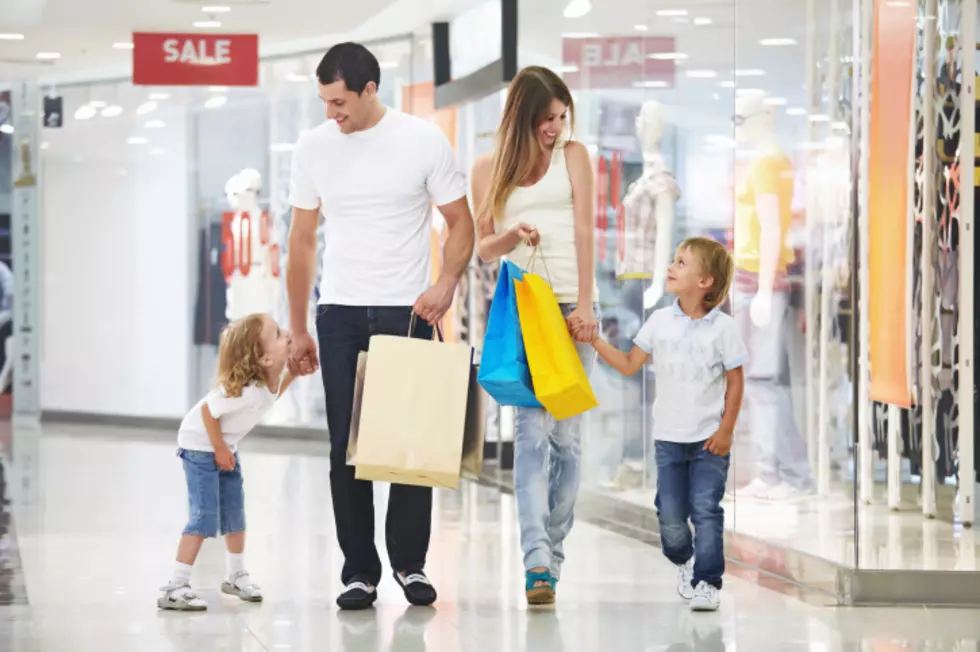 Lakewood mall plan opposed because it would allow non-Jews and 'hanging out'
Denis Raev, ThinkStock
A woman outside a Planning Board meeting in January berating men over the yeshiva developer's shopping mall proposal.
LAKEWOOD — Hundreds of township residents are fighting a religious organization's proposed shopping center, and some say it's because they fear non-Jews will open up shop and encourage boys and girls to hang out.
The township's planning board was set to vote Tuesday night on the proposal by Beth Medrash Govoha to develop a 187,000-square-foot Lakewood Shopping Village. BMG is an Orthodox Jewish yeshiva, or school, that owns the Cedarbridge Development Corp.
The plan has been opposed by some neighbors and residents on grounds that it would cause traffic problems in an already heavily developed community.
But an anonymous letter posted on a local blog and an online video of some angry residents outside a Planning Board meeting show that the plans are fiercely opposed for religious reasons, as well.
Parking and traffic concerns are not mentioned in the letter, which was sent to the developer. It argues that the project should be opposed because it is "the very essence of materialism and that "the presence and influence of non-Jews is terrifying."
The local blog Take Back Lakewood had previously reported that the letter was attached to a petition signed by at least 1,200 people against the proposed shopping center. But after New Jersey 101.5 and others cited that report, the blog retracted the article on Tuesday and sent New Jersey 101.5 a statement explaining its error. While such a petition existed, it only stated "We are requesting from Cedarbridge Corporation to withdraw from their involvement in making a shopping center in our town."
The text of the anonymous typed letter, however, caused an online furor over what many believed was its overt religious bigotry.
"The yeshiva agreed to sign there will not be stores open on Shabbos, but it refused to sign that there will not be stores owned by goyim," the letter reads, referring to the Jewish sabbath and using a Yiddish term for non-Jews. "It is clear that their only concern is rental income."
"If a non-Jewish owner is prepared to pay more will he be refused? Or will the excuse be given that it is against Civil Rights laws to prohibit a rental due to race, creed or religion."
This Ocean County township has been one of the fastest-growing communities in the state, in large part due to an influx of Orthodox Jews. Over the years, the religious community has had a sometimes-contentious relationship with other residents. Township officials at one point opposed the operation of a security patrol, complete with its own cruisers with flashing lights, that catered to the Orthodox community, which makes up the majority of the township committee and school board.
Last year, officials in neighboring municipalities caused a stir by accusing Lakewood developers and religious leaders of promoting "blockbusting," the practice of scaring off homeowners with the specter of an invading ethnic minority — in this case, Orthodox Jews — in the hopes of driving down real estate prices in order to spur a buyer's market.
Religious friction is now behind the opposition to the shopping mall.
One of the biggest concerns the letter has is with the potential for boys and girls to have a place — "a pizza store, a bagel store etc." — where they will mingle.
"Will there not be any store of any nature that entices boys and girls to hang out there, hence creating an enormous pitfall under the auspices of BMG," the letter asks.
Clarification: This article has been updated to reflect a correction and clarification issued by the blog that had published the petition and letter. The blog said Tuesday that the letter was not attached to the petition. 
Also on New Jersey 101.5:
More from New Jersey 101.5:
More from New Jersey 101.5:
More From New Jersey 101.5 FM