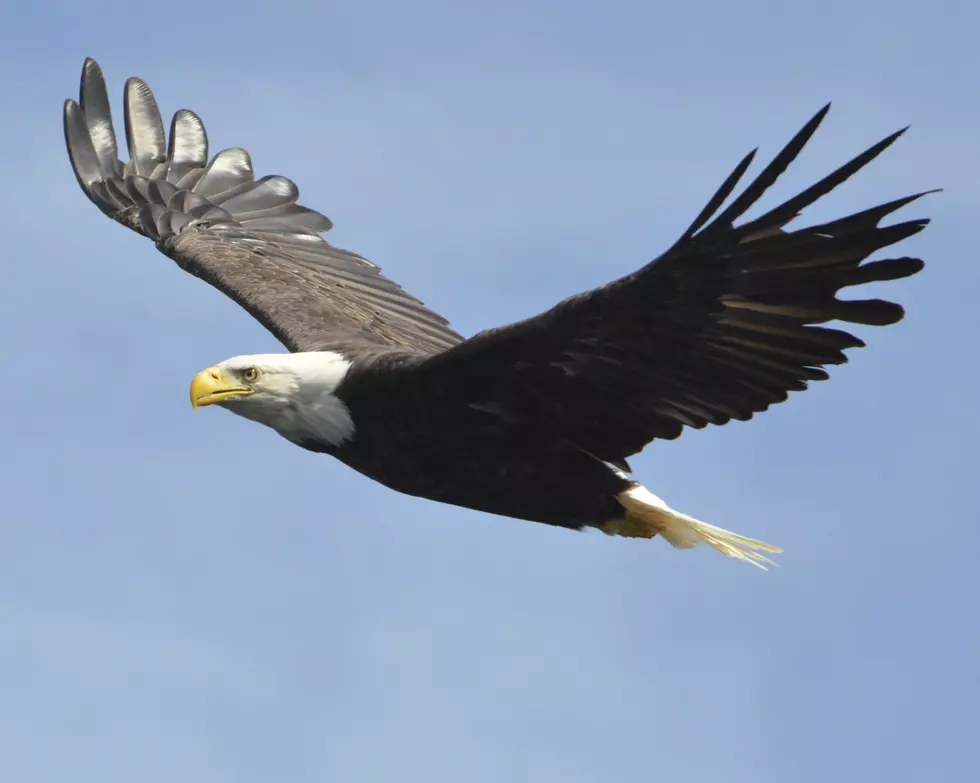 It's time for bald eagles to thrive in New Jersey
jtstewartphoto
The season for Bald Eagles in New Jersey has started with the first incubation, according to the Conserve Wildlife Foundation of New Jersey.
Foundation Executive Director David Wheeler said the eagle's comeback in New Jersey has been remarkable. A small army of volunteers and observers are watching the estimated 153 pairs of bald eagles in Jersey right now.
"They are out there a few times a week, keeping an eye on specific nests," Wheeler said.
The incubation period is underway for the eagles, and will continue till the eggs hatch and the fledglings take wing, usually by July, here in New Jersey.
Wheeler said  the pesticide DDT decimated bald eagles back in the 1970s and 1980s by weakening egg shells. It harmed other birds at the top of the food chain, like Perigrine falcons and ospreys as well, he said.
He said in the early 1980s, we were down to just a single nest in New Jersey.
"Biologists were able to go in, and using artificial incubation, they were able to help that nest finally succeed, and ultimately, over a few years, the Eagle population began to build up to where we now have," he said. "From what was just a single nesting pair, we now have 153 active pairs that were monitored this past year in New Jersey."
Wheeler said seeing the eagles soar over New Jersey is inspiring.
"To see a bald eagle, the living symbol of America, and the wild itself, that I think is just something that really cannot be replaced," he said.
More from New Jersey 101.5:
Joe Cutter is the afternoon news anchor on New Jersey 101.5.
More From New Jersey 101.5 FM