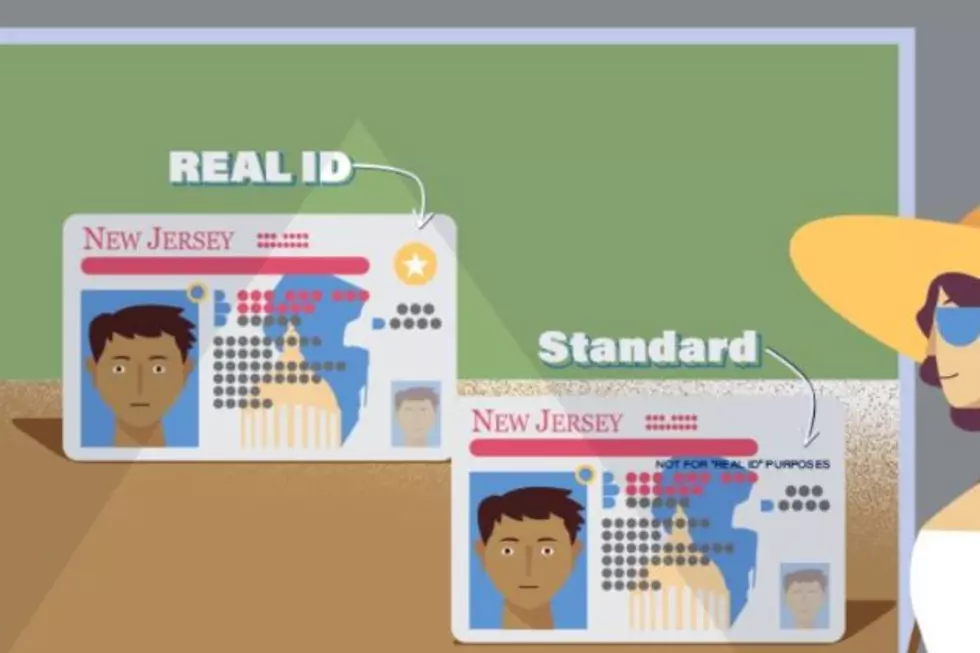 Heads up, NJ drivers — What's the REAL ID deadline now?
NJMVC
⚫ The REAL ID deadline keeps changing. What's the latest?
⚫ Appointments are mandatory. The MVC insists they are available
⚫ Here's what you need to do to get REAL ID
---
You probably know by now when the REAL ID clock strikes midnight you will need a federally approved REAL ID driver's license to get on an airplane, visit a nuclear power plant or go into a federal building unless you want to carry around your up-to-date United States passport.
But when will that actually happen?
If it seems the Department of Homeland Security has been setting REAL ID deadlines and then changing them for years, you're right.
After the REAL ID Act was passed by Congress in 2005, the law, which sets minimum identification standards to get a driver's license, was supposed to take effect in 2008, but it's been extended multiple times for a variety of reasons.
What's the latest deadline?
Most recently, because of pandemic-related issues, the REAL ID deadline was pushed back from May 3, 2023 — less than 2 weeks from now — to May 7, 2025.
William Connolly, a spokesman for the New Jersey Motor Vehicle Commission said that means there is no big rush to get one.
"Getting a REAL ID is voluntary, nobody is required to get one, but if you typically use your driver's license to fly within the United States you probably will want to get a REAL ID," he said
What's the best way to get a REAL ID in Jersey?
He said REAL ID is available by making an MVC appointment at agency offices across the Garden State, so if you are within three months of your current license needing to be renewed "you can make a license renewal appointment and come in and get REAL ID at that appointment. We're also offering it at REAL ID non-renewal appointments."
He suggested before trying to make an appointment, go to the Jersey REAL ID website.
"There's a document selector which kind of walks you through what you need to get REAL ID, and if you want and need to get REAL ID then go ahead and make that appointment," he said.
What do you need to get REAL ID?
To be able to get a REAL ID license, you need two proofs of residency (credit card bill or bank statement, for example), Social Security number, and identity documents that add up to six points.
The MVC has been issuing REAL ID licenses since the fall of 2019 and the process has gotten quicker, with more staff members now REAL ID trained.
David Matthau is a reporter for New Jersey 101.5. You can reach him at david.matthau@townsquaremedia.com
Click here to contact an editor about feedback or a correction for this story.
LOOK: 25 must-visit hidden gems from across the US
From secret gardens to underground caves,
Stacker
compiled a list of 25 must-visit hidden gems from across the United States using travel guides, news articles, and company websites.
LOOK: Here are the states where you are most likely to hit an animal
Hitting an animal while driving is a frightening experience, and this list ranks all 50 states in order of the likelihood of such incidents happening, in addition to providing tips on how to avoid them.
LOOK: Food and Personal Care Shortages We Could See In 2023
Learn about the 13 potential shortages that could impact stores in 2023, from produce and meat to snacks and beverages.
More From New Jersey 101.5 FM