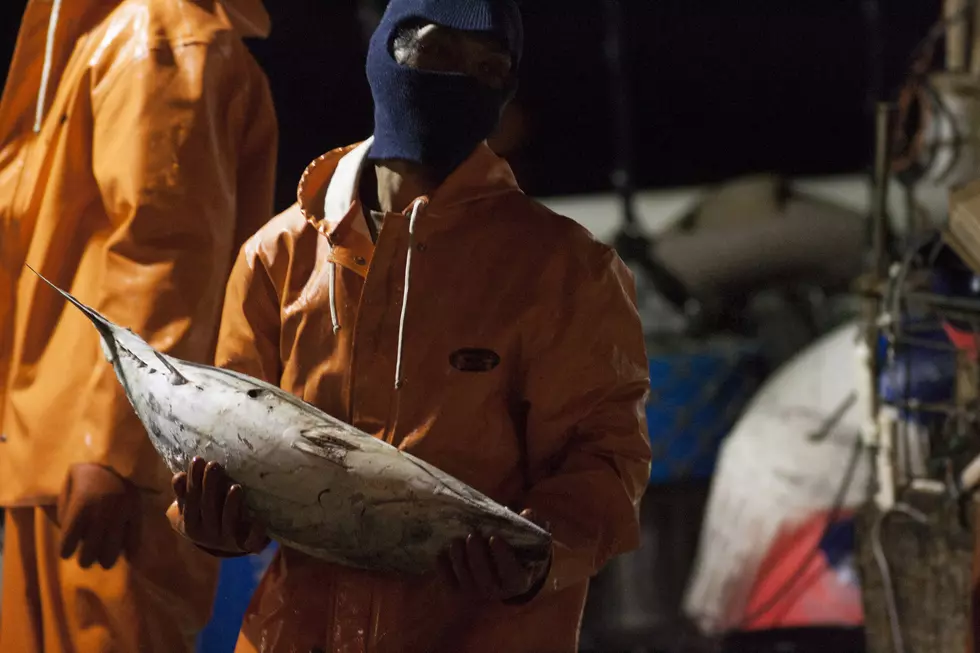 Foreign fishermen confined to boats catch Hawaiian seafood
A man unloads fish from the U.S. fishing vessel, the Sea Dragon, at Pier 38 in Honolulu. (AP Photo/Caleb Jones)
HONOLULU  — Hawaii's high-quality seafood is sold with the promise that it's caught by local, hard-working fishermen. But a six-month Associated Press investigation has found that the people who haul in the prized catch are almost all undocumented foreign workers. These workers are confined to American boats for years at a time without basic rights or protections.
About 700 men from impoverished Southeast Asian and Pacific Island nations make up the bulk of the workforce in this unique U.S. fishing fleet. A federal loophole allows them to take the dangerous jobs without proper work permits, just as long as they don't set foot on shore.
Consumers buying Hawaiian seafood are almost certainly eating fish caught by one of these workers.
All companies that responded to queries from the AP condemned the mistreatment of workers. Costco said it's investigating. Wal-Mart, which owns Sam's Club, declined comment.
A Whole Foods spokeswoman says only 1 percent of the chain store's seafood comes from Hawaii, and that she has been assured that boat crews are well paid with bonuses and health insurance. She adds that the company is looking into the issue.
(Copyright 2016 The Associated Press. All rights reserved. This material may not be published, broadcast, rewritten or redistributed)
More From New Jersey 101.5 FM