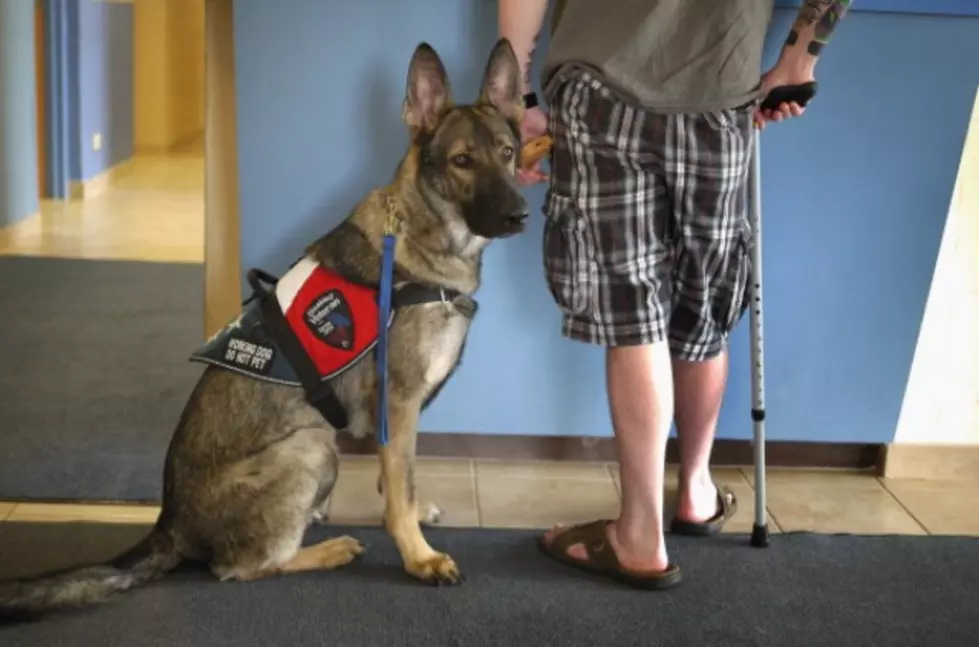 Dogs Helping the Lives of Wounded Warriors
Saturday night was an epiphany for me; I attended and served as auctioneer for The Lt. Dennis Zilinski Memorial Fund, A Toast to Dennis, in Rumson. It was a charity event to raise money and awareness for the K-9 for Warriors Program.
Lt. Dennis Zilinski was a highly successful soldier, athlete, friend and his passion and love for this great country was exemplary, he was loved by so many here in New Jersey. Sadly, he was killed in action in November of 2005 in Iraq. His wonderful parents Dennis and Marion along with the enthusiastic support of family and friends started The Lt. Dennis Zilinski Memorial Fund with the purpose of raising monies and support for those returning warriors who have served in battle.
This year the Fund is raising money for K-9 for Warriors, a phenomenal program that matches highly trained rescue dogs with those soldiers who have suffered extensive trauma.

I learned a staggering statistic Saturday night, Sandy Capra who is one of the directors of K-9 for Warriors, pointed out that everyday 1 active duty soldier and 30 former soldiers commit suicide. Everyday! Soldiers returning from war have extensive anxiety, depression, society separation issues and most remain reclusive for long periods of time.
The K-9 for Warriors program helps those soldiers overcome those difficulties and reintroduce these wounded soldiers back into society.
Speaking from the heart, I heard tales of how the VA's answer to help these soldiers was to heavily medicate them, which only causes them to lose focus and "walk around high all day."
These dogs provide comfort and help, they are trained to wake a soldier up when they are having a nightmare, they are trained to "watch their back" something that is so important to a soldier who has served.
It takes months of training and each dog is a rescue dog between the ages of 6 months and 2 years. The cost for training and matching the soldier with the K-9 is steep; it's $10,000 per dog. Yes, $10,000 is expensive but what cost do we put on helping get a soldier back into society, back feeling useful and positive about his/her life, stopping the feelings of depression, trauma and suicide?
The amazing part of the K-9 for Warriors Program is that it has a 100% success record. 100%! That makes this program worth the help that the program received at Saturday's benefit. It makes it worth reaching down and helping out the Lt. Dennis Zilinski Fund so that they can continue to help the brave men and women who have served so valiantly only to come home and be left to fend for themselves.
This program works and I hope you join me in supporting this necessary cause. There were so many stories that I could share about Saturday, all of them emotional all of them tugging at your heart strings. What a great night. Thank you for allowing me to share it with you. To help a warrior:
Lt. Dennis W. Zilinski, II