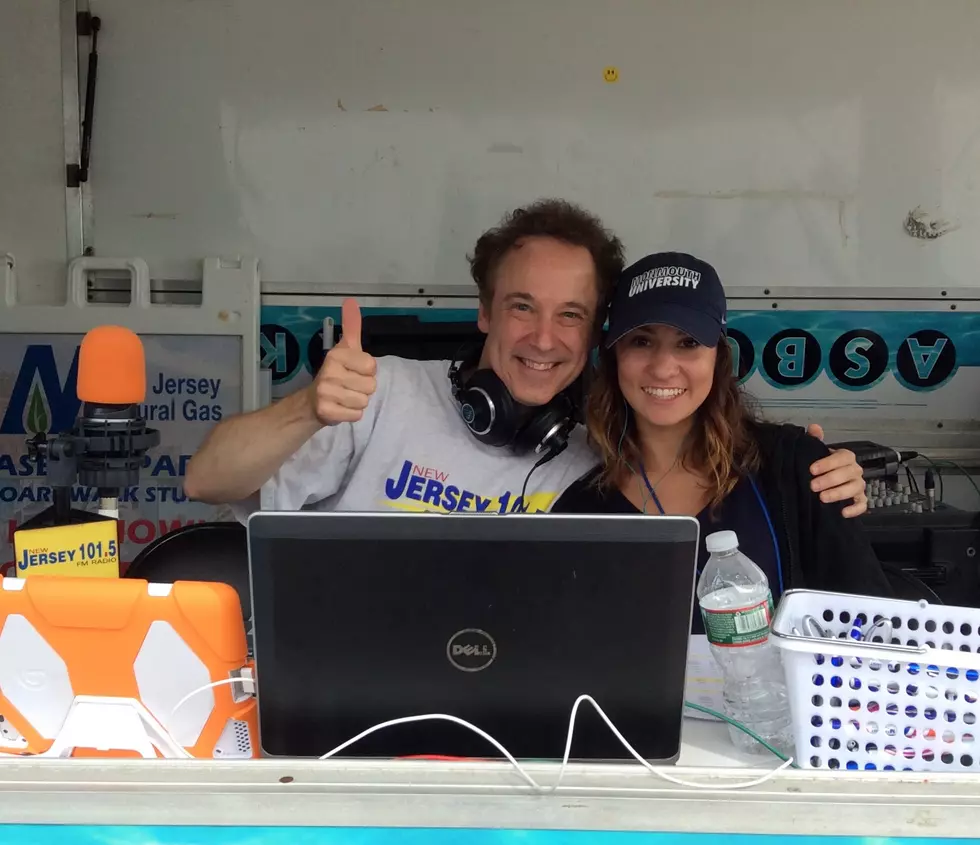 Craig Allen's Asbury Park broadcast photos
With producer Sam, we welcome YOU to the broadcast! (NJ Prize Team photo)
Thanks for coming out yesterday afternoon to "walk the boards"...
...and say HELLO, as I broadcast LIVE from the New Jersey Natural Gas Asbury Park Boardwalk Studio!
You never know who you'll meet in Asbury Park!
Just minutes before I arrived....the Jersey Prize Team got to hang out with Danny DeVito! COOL!
As the broadcast engineering connections were being made, I was hanging out with Gino D, from our sister station, 94.3 "The Point." They were broadcasting live from the boardwalk studio, til I took over at 3:00.
As the afternoon progressed....it stayed breezy...but skies went from Hermine-overcast...
...to sunny! I wasn't kidding, as the above picture proves! I ALMOST put on my sunglasses!
Thanks again to you, our NJ101.5 listeners, for stopping by all afternoon to sing along with "Jersey's Favorite Hits" (especially the Bruce hits...after all its Asbury Park)...
After the show ended at 7:00...as I was walking back to my car....
...people were still having fun on the beach!